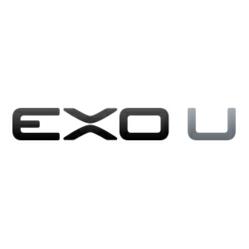 That is why we are thrilled to be partnering with EXO U to completely redefine the traditional classroom.
MONTRÉAL (PRWEB) June 25, 2013
EXO U, a software provider that helps organizations embrace BYOD and the consumerization of IT, today announced it has been selected by Panama's National Secretariat for Science, Technology and Innovation (SENACYT) to provide its universal application framework to 100,000 students. This first-of-its kind program enables children of all economic backgrounds to benefit from having access to some of the world's most innovative digital technologies.
The agreement builds on a successful project between EXO U and SENACYT to establish an entire digital classroom of EXOdesks in the National University of Panama, which resulted in one of the world's truly immersive digital classrooms. With EXO U, the university is creating new models of learning that give students access to relevant and timely educational information on interactive touchscreen devices. In addition, EXO U's flexible and scalable framework is also enabling the university to develop and deploy tailored applications based on user-generated content and real-time feedback from students and teachers.
"Technology has positively impacted many facets of our life but its benefits haven't been fully realized in the education system," said Dr. Ruben Berrocal, the Panamanian Minister of Science, Technology and Innovation. "Distributing and managing digital assets with a technology that gives all our students a consistent experience and access to the best curriculum is imperative to bringing economic development and positive change to our country. That is why we are thrilled to be partnering with EXO U to completely redefine the traditional classroom. By delivering our students anytime access to the latest computing technologies and digital content we are dramatically enhancing their learning experience."
Under this new and expanded agreement, EXO U will provide its universal application framework to 100,000 students in Panama, enabling them to receive the latest technologies and digital content regardless of the device they use. By supporting this transition to a digital classroom, EXO U is delivering the highest quality of learning experiences to students of all backgrounds and opening up a new world of possibilities for learning.
SENACYT selected EXO U for its ability to seamlessly deliver digital content and applications to a diverse set of students. EXO U enables Panama to have its own private application store that creates seamless access to content for 100,000 students regardless of the computing device they use or their Internet connection. By eliminating the need for an always-on Internet connection or a specific laptop, tablet computer or mobile phone, the EXO U universal application framework increases collaboration, productivity and knowledge sharing amongst all students and teachers.
"Migrating to digital classrooms is crucial to enhancing how we educate our youth. This is particularly true in developing countries that need to stay competitive and are seeking ways to bridge the economic divide," said Shan Ahdoot, CEO of EXO U. "SENACYT is investing in the future by providing innovative technologies and easier access to better information for 100,000 students. This project demonstrates the true potential of digital technologies in educational institutions and will help Panama enhance learning and collaboration in its classrooms."
EXO U helps deliver the highest quality learning experiences to students from all backgrounds. The company's universal application framework cost-effectively facilitates the adoption of digital technologies in the classroom, provides easy access to customized content and improves collaboration between teachers and students.
About EXO U
EXO U (TSX-V:EXO) enables organizations to embrace the consumerization of IT and simplify BYOD programs by seamlessly delivering applications across all devices and computing platforms. The company's universal application framework delivers a consistent, secure and compelling user experience for existing and future applications. By working seamlessly across all devices and platforms, EXO U's technology-agnostic framework helps enterprises implement BYOD programs, allows schools to incorporate digital technologies into the classroom and facilitates increased productivity and knowledge sharing among both professionals and students. For more information, please visit http://www.exou.com and follow us on Twitter.