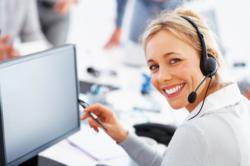 We have several hundred clients using WordPress to power their websites, and we've realized their need for a hosting solution
New York, NY (PRWEB) June 24, 2013
Web HSP, a leading provider of web hosting server technologies since 1998, has announced a service aimed toward website operators using the popular WordPress blogging and content management software. Web HSP is now offering a premium hosting solution that includes optimized web and database servers capable of providing lighting-fast page load times for even the busiest WordPress websites.
WordPress is the number one website framework in the world, powering over 60 million websites. Over 25% of all new websites use WordPress for their platform. The software's theme-based architecture enables website operators to easily add features like calendars, contact forms, or photo galleries. WordPress is also used by many large companies to power their corporate websites.
"We have several hundred clients using WordPress to power their websites, and we've realized their need for a hosting solution that addresses the software's heavy database read/write activity," said Doug Davis, Founder and CEO of Web HSP. "Our clients now enjoy extremely quick page load times, no matter how much traffic their website is receiving. We have also upgraded our ability to quickly provision new high-performance dedicated servers that are reliable and secure," added CEO Davis.
Web HSP's WordPress hosting plans start at less than $75.00 per year for a small-business account.
The solutions now being provided from Web HSP deliver environments built on high performance and five star support services from an award winning crew of trained professionals and talented software engineers. The knowledgeable staff at Web HSP engages in an open dialog with its customers while striving to create trendsetting communications solutions that help network operators and service providers achieve their business goals. The latest move to offer a wider selection of design and hosting packages will certainly expand the company's ability to serve not only small business owners, but larger corporate clients as well.
Founded in 1999, Web HSP is a leading provider of professionally managed dedicated servers, leased servers, and custom website design services, in Fredericksburg, Virginia. For more information, email sales(at)webhsp(dot)com, or call (866) 660-5558. Visit them online at http://webhsp.com