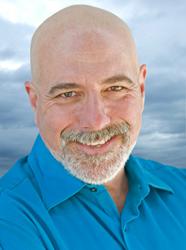 stress can cause mood swings, anxiety and sometimes depression
Santa Monica, CA (PRWEB) June 26, 2013
Life comes with ups and downs. Everyday stress creeps into our lives on a daily basis and has many affects. Depending on the person, stress can cause mood swings, anxiety and sometimes depression. Coping with day-to-day stresses such as family issues, medical ailments and more create havoc in our lives. With today's unstable economy, sometimes just paying the bills can trigger panic. Overwhelming feelings take over which sometimes lead to inertia, hysteria or a sense of hopelessness.
On Sunday, June 30th renowned homeopath Dr. Stuart H. Garber will give an informal lecture at the Whole Foods Market in Woodland Hills. Dr. Garber will be speaking about the affects of stress and how to enjoy life more fully, naturally.
Dr. Garber has been practicing holistic medicine since 1981. He has lectured to the general public as well as medical, dental, chiropractic and acupuncture groups in the United States, Europe, Asia and the Caribbean. In 1997 Dr. Garber became the first person in the United States to receive a Ph.D. degree in homeopathy. He is the developer of Dr. Garber's Natural Solutions line of condition specific biotherapy formulas that are sold in Whole Foods Markets in California, Nevada and Arizona, other retail outlets, through doctors' offices and his website. He practices in Santa Monica, CA where he also conducts research in natural supplements and homeopathic medicine.
At the hour-long lecture, Dr. Garber will discuss natural ways to deal with stress. Many Americans expect a quick fix and have become accustomed to popping pills. However the list of side effects from prescription and over the counter drugs is many times ignored, leaving patients vulnerable. Some severe side affects can jeopardize a person's well being without them even knowing it. Symptoms such as nausea, increased appetite and weight gain, loss of libido, fatigue, insomnia and dizziness may arise. As seen all too often, serious injury and even death can occur by misuse of prescription medicines due to overdose and interactions with other drugs.
Dr. Garber has practiced holistic medicine in Santa Monica for the past 30 years. He strives to educate the public as well as leading the way for natural remedies to become accessible to the average person. Dr. Garber's Natural Solutions are easy to use pleasant tasting formulas. The first and only remedies to exclusively combine the three biotherapies—gemmotherapy, lithotherapy and organotherapy—in such a way that each unique formula or blend of biotherapies act in synergy to target and relieve a specific condition in a previously unattainable way. Dr. Garber's Natural Solutions are third party certified and are in compliance with current good manufacturing practices (cGMP), are gluten free and contain no GMO's.
Dr. Stuart H. Garber's lecture will take place at Whole Foods in Woodland Hills at 1:00 pm. Whole Foods is located at 21347 Ventura Blvd., Woodland Hills, CA 91364.
Dr. Garber will be on hand to take questions after the lecture. There will be a drawing for a free gift of the Stress Combo (sleep, anxiety, depression) value $100.00 at the event. For information: Bryan Hernandez, 818 610 0000
For more information about Dr. Stuart H. Garber, see website at http://www.drgarbers.com.