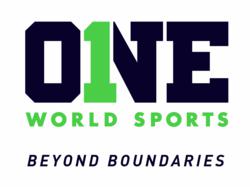 "This is one of the top competitions on the world soccer stage this summer," said Alexander "Sandy" Brown, president and CEO of ONE World Sports.
New York, NY (PRWEB) June 25, 2013
ONE World Sports, which offers world-class sports events live from around the globe, today announced it will carry exclusive coverage of all men's and women's soccer matches in the 2013 East Asian Football Federation's EAFF East Asian Cup next month.
Men's games this year involve FIFA World Cup finalists Japan, Republic of Korea, Australia and former finalist, China. On the women's side, the East Asia tournament features Japan, which is ranked third in the world, DPR Korea, ranked 9th, Korea Rep., 16th; and China, 17th. Exclusive coverage of the showdown between women from DPR Korea and Korea Rep.—scheduled for 6 a.m. ET on July 21—will be particularly high-profile in light of the region's current geopolitical climate.
The network will provide state-of-the-art coverage of this gripping men's and women's competition live or by same-day delay. ONE World Sports will carry all of the games in the competition, starting on July 20 and concluding on July 28, for a total 12 international matches from the men's and women's clashes.
"This is one of the top competitions on the world soccer stage this summer," said Alexander "Sandy" Brown, president and CEO of ONE World Sports. "We are delighted to offer it to our viewers, who have come to expect just this sort of exclusive and premier coverage from ONE World Sports."
The EAFF East Asian Cup, hosted by the East Asian Football Federation, is a four-team tournament for men and women last staged in 2010. The competition rotates among Japan, Korea Rep. and China as host nations.
This year's matches—forming the fifth edition of the East Asian Cup—will take place at two stadia in Seoul and one stadium in Hwaseong, Korea Rep. Men's and women's qualifying matches were played in China during November and December.
About ONE World Sports
ONE World Sports is an English-language network delivering exclusive, live world-class sports from around the globe. ONE World Sports fulfills fans' passion for premier match-ups of their favorite sports with more than 2,400 hours of unduplicated sports programming annually. Programming includes live and same-day action of leagues and competitions in soccer, basketball, baseball, golf, table tennis and badminton. The network is available on DISH Network, Cablevision's Optimum TV and Mediacom Communications.
ONE World Sports is headquartered in New York City. Corporate parent ONE Media Corp. also owns ONE CONNXT, a global HD/SD broadcast video transport services provider; America ONE Television, a general entertainment and sports broadcast network; and America ONE Sports, a leading provider of live broadband sports.
For more info, see http://www.oneworldsports.com.
For more information, contact:
Carl DiOrio
Bob Gold & Associates
p. 310-320-2010; carl(at)bobgoldpr(dot)com