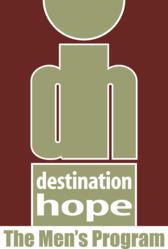 Seeking help is not a sign of weakness; it is a step forward, a sign of strength.
Fort Lauderdale, FL (PRWEB) June 27, 2013
Destination Hope, a nationally recognized substance abuse and mental health treatment facility in Fort Lauderdale, Florida, is shining the light on post-traumatic stress disorder in honor of National PTSD Awareness Day. Recognized annually on June 27th, PTSD Awareness Day was established by the United States Senate in 2010 and caps off PTSD Awareness Month, held in June. This year's theme was 'Take the Step,' encouraging people to reach out and make a difference in understanding and educating others about PTSD.
According to the National Institute of Mental Health (NIMH), PTSD affects about 7.7 million American adults. Although we often hear about PTSD in relation to military veterans, anyone can develop PTSD at any age, even children. Florida drug rehab centers see many individuals who are battling with PTSD and substance abuse, also known as dual diagnosis. This type of diagnosis requires specialized care and treatment, as both conditions need to be treated simultaneously.
"Post-traumatic stress disorder can be very complicated to treat, especially if there are co-occurring disorders," said behavioral health expert Ben Brafman. "We need to address the source of the trauma and create a personalized treatment plan for each individual."
Destination Hope has designed individualized programs for people living with PTSD, as well as those with a dual diagnosis. However, before people can start the recovery process, they must first recognize that they are battling a very real and very difficult mental health disorder. The danger is that individuals will try to self-medicate the pain away through drugs or alcohol, which can worsen the symptoms of PTSD and lead to a spiral of addiction.
"Fortunately, PTSD is extremely treatable. At our Florida drug rehab center, we do see a high improvement rate as treatment progresses," said Brafman, a 20-year industry veteran. The real challenge is overcoming the stigma surrounding treatment. Many people simply don't want to accept that they have PTSD until the symptoms become severe."
There is no shame in living with PTSD, and we must raise awareness about the condition. Everyone is affected differently by traumatic events, and there is no standard for how someone 'should' react. It is estimated that 70 percent of adults in the US have experienced at least one traumatic event. Of these, up to 20 percent will develop PTSD. Seeking help is not a sign of weakness; it is a step forward, a sign of strength. Destination Hope hopes that by spreading the message of PTSD Awareness Day, we can get help to the people who need it, as early as possible.
###
Destination Hope is a full service addiction, drug, alcohol and dual diagnosis treatment facility in Florida for men suffering from substance abuse and mental health issues. Treatment programs include: drug rehab, alcohol rehab, outpatient rehab, prescription drug rehab, dual diagnosis therapy to treat depression, anxiety and PTSD, family therapy programs, and aftercare. Destination Hope and its partner program, Destination Hope: The Women's Program, provide gender specific therapy in an intimate treatment environment. For more information on the center or substance abuse and addiction treatment, please go to http://www.drugrehabfl.net.