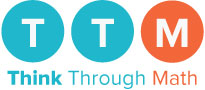 The goal of the program is to ensure that every learner has the tools to succeed in math and therefore in life.
Pittsburgh, PA (PRWEB) June 26, 2013
Kevin McAliley, CEO, and Louis Piconi, Senior Vice President and co-founder of Think Through Learning Inc. received top honors on Friday night at the prestigious Ernst & Young 2013 Entrepreneur of the Year awards. Think Through Learning won for the region of Western Pennsylvania and West Virginia. The ceremony was held on Friday at the Wyndham Grand Pittsburgh Hotel, in downtown Pittsburgh.
For more than 25 years, Ernest & Young (EY) has recognized the most successful regional and national entrepreneurs who have created innovative and productive companies that are market leaders in their field. As the world's most prestigious business award for entrepreneurs, Ernst & Young draws attention to companies and leaders that are truly exceptional and transformative.
Kevin McAliley and Louis Piconi were recognized for leading the stunning rise of Think Through Learning Inc. and its flagship software program Think Though Math, to become America's most popular online math learning solution, used by more students than any other remedial program.
"This is such a special recognition for everyone at Think Through Learning and I'm honored to be part of it," said Louis Piconi, co-founder. "From day one, we've been committed to leveraging cutting edge technology and instruction to help students succeed in math. As a company that's based in Pittsburgh and was started by tutoring students in the high-needs Hill District, it's awesome to be recognized by regional business leaders."
Think Through Learning Inc. is a company of math teachers and technologists who are committed to providing the highest-quality, most cost-effective differentiated math instruction. With a powerful blend of Web-based content and instant online support from live, state-certified teachers, Think Through Math is changing the learning trajectory for more than two million students in 41 states.
"Our adaptive platform and thoughtful instructional design make it possible for budget-conscious districts to improve math achievement for a very low cost," said Kevin McAliley, CEO. "The goal of the program is to ensure that every learner has the tools to succeed in math and therefore in life."
Think Through Math's award-winning online instruction prepares students in grades 3 through Algebra I for the rigors of the Common Core. It is designed to thoroughly prepare students who are working below grade level with the foundational knowledge and skills needed to accelerate them to grade level. The program monitors student progress and provides detailed, easy-to-use reports to their teachers that help them best focus their instruction on individual student needs.
Though hundreds of companies were nominated, only nine area companies were named winners. Think Through Learning has grown by creating more than 75 high quality jobs over the past two years, and the company will be hiring dozens more over the coming year. McAliley and Piconi will compete for Entrepreneur of the Year at the national level on November 16 in Palm Springs, California.
About Think Through Learning Inc.
At Think Through Learning, we believe that success in mathematics transforms the way students perform in school and beyond. We are driven to motivate students in unprecedented ways. We have a vision of effective education: a powerful blend of web-based, adaptive instruction and on-demand LIVE, state-certified teachers. In 2012, the Software and Information Industry Association named Think Through Math the "Best Mathematics Instructional Solution." For more information, visit http://www.thinkthroughmath.com.