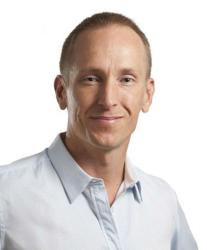 It can prove difficult coming up with blog topics, especially when you're already flat our running a business but it doesn't have to be that way.
(PRWEB) June 29, 2013
In this Tip Sheet Gollan shares some of his favourite tips but there's many more on the bulletin 50 Killer Blog Post Ideas to Inspire itself.
"It can prove difficult coming up with blog topics, especially when you're already flat our running a business but it doesn't have to be that way," said Gollan. "Choose something from the list I've created and you're already half way there."
Some of those ideas include:
Personal story. Readers love seeing companies as a 'real' person, so don't be afraid to share a humorous or inspirational anecdote from your life to help 'humanize' a brand.
Customer profile. A regular feature with a customer or client interview including their back story and discuss their struggles or challenges can be inspiring reading.
Employee profile. Employee interviews can definitely help put a face to a business.
Latest industry news. Next time there's breaking news in the industry write a brief post alerting customers to it. Link to the news story within the post, and then send the newsletter subscribers and social media followers.
Resource list. Compile a list of all the most valuable resources in the company's niche. This could be a list of online resources like websites, YouTube videos, tutorials, or blog posts, or offline resources such as books.
Comparison post. Compare or contrast two products. Discuss the pro's and con's of each, and provide detailed specs for both.
Infographic. Have a designer create one for the company or simply grab someone else's infographic and embed it on the blog. Discuss the graphic.
Expert interview. Interviews with leading expert in the industry are always popular.
Case study. Scour the web for case studies and use them to both inform and inspire.
Controversy. Play devil's advocate and take a controversial stand on a heated topic. Just be careful not to alienate the company's readers.
FAQ's. Compile a list of frequently asked questions by clients or customers and the company's response is also a great topic for a blog post.
Ask questions. Pose questions to website visitors and then keep the discussion going by actively responding to post comments.
Gollan's exhaustive tips list also includes book reviews.
"Give an opinion on a popular book. Share an overview of the book, topics covered, what readers can hope to learn from it, and both where and how they can buy this publication," he explained.
Product review. Give an opinion on a product. Outline the pro's and con's, benefits and features, product specs, price and where to buy.
Testimonials. The views of happy customers and clients are always worth sharing.
Debate. Team up with another blogger and share opposing views on a given topic. Either publish both views in one post, or share thoughts on respective blogs.
Poll or survey. Invite readers to participate in a poll or survey. It's easy to set up a survey using a free survey tool like Survey Monkey. The results would make an excellent follow up post.
Inspirational quote. This is a good post for accumulating social media shares and tweets.
Embed a relevant YouTube video. Most folks can afford time out to watch a short video. Grab one from YouTube or Vimeo and embed it into a post. Discuss the post and ask readers for their views.
Tutorial. Create a 'how to' post with images or screenshots and step-by-step instructions for how to do something.
Beginner's guide. Write a post outlining all the basics on a particular topic. This could explain how to get started doing something, or all the things one should know before starting.
Cheat sheet. Create a reference sheet which readers can download or print.
Guest post. Other bloggers are usually more than happy to contribute a guest post on a popular blog as it is publicity for them too.
'The History of'. Give a brief history lesson on the origins of the business, product, or the industry in general.
Common Mistakes. Give a list of common mistakes people make in the industry, and offer more productive alternatives.
Collaborate. Invite other bloggers to contribute to a collaborative post by sharing their top tips on a given topic.
Contest. Hold a contest on and ask entrants to enter by commenting on the company's blog post.
For more business coaching tips and ways to make business marketing easier see http://www.caseygollan.com.au/