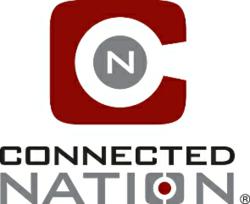 In every sense, we believe that technology has the power to 'edify' the quality of the educational experience at all levels and in ways that no one could have anticipated even five years ago
SAN ANTONIO, TX (PRWEB) June 25, 2013
Today at the International Society for Technology in Education conference, non-profit Connected Nation announced that it has launched a new dedicated program to foster innovation in education, have a measurable impact on creating efficiencies in solving the connectivity challenge, and drive a more effective learning environment for students. The program, called "Edified," will work with partners comprised of technology companies, education research organizations, broadband providers, and distinguished educators to accelerate the deployment of the latest mobile technology, robust wireless connectivity, education apps, and twenty first century teaching practice in America's K-12 schools, colleges, and universities.
"In every sense, we believe that technology has the power to 'edify' the quality of the educational experience at all levels and in ways that no one could have anticipated even five years ago," said Tom Ferree, Connected Nation president and COO. "We've only scratched the surface in terms of what technology can do —when paired with quality instruction — to impact educational outcomes, especially now that game-changing technologies like tablet devices are just beginning to be deployed on a one-to-one basis in our nation's schools. The time is now to drive a national conversation about how these devices can be most effectively harnessed to fundamentally impact and transform the learning process in America's schools — and make sure that the investments being made by local, state, and federal governments are achieving tangible results."
Building upon Connected Nation's reputation for driving technology adoption and broadband expansion across America, Edified will provide economical services to K-12 school districts, postsecondary institutions, and education technology companies to ensure that more students have access to anytime, anywhere learning. On school campuses, Edified will provide on-site logistics and coordination services for one-to-one tablet deployments, professional development event facilitation and training to ensure that teachers understand how to use technology, and campus IT infrastructure technical assessments. For education technology companies, Edified will facilitate product trials and school pilot projects for new, cutting-edge education technologies and applications.
The most recent example is a project Connected Nation announced yesterday which was facilitated in collaboration with AT&T, Edmodo, Kno, and Samsung Telecommunications America (Samsung Mobile) to pilot a new K-12 mobile learning model that combines mobile devices, connectivity, and educational content with the ambition to make "anywhere education" easier than ever.
Additionally, Edified will serve as the home for Connected Nation's newest partnership with fellow non-profit GameDesk, a Los Angeles-based research, game development, and outreach organization that has evolved out of seven years of research at the University of Southern California. Recently named by Fast Company magazine as one of the World's Top 10 Most Innovative Companies in Education, GameDesk's focus is to help close the achievement gap and to engage students, particularly those who are low-proficient in Science, Technology, Engineering, and Math (STEM) learning. Connected Nation and GameDesk are already aggressively working to build a national project that will help bring its innovative approach to STEM education to schools across the country.
Edified will also advance Connected Nation's partnership with Centre College, a top ranked liberal arts college located in Danville, Kentucky, and host of the 2000 and 2012 Vice Presidential debates, to launch the Edified Center for Connected Campuses (EC3). EC3 will serve as a laboratory for exploring innovative and practical ways to use technology in the liberal arts college setting. EC3 will explore innovations in classroom technology, tablet integration, lighting, furniture design, high-definition video conferencing, audio integration, device management, and a myriad of software/apps — all while keeping in mind the importance of ease of use. EC3 will also explore how the rise of Massive Online Open Courses may impact liberal arts colleges where personalized learning and close student-faculty relationships remain an integral part of the educational experience.
"This partnership represents a broader initiative at Centre College to embrace technology," said Centre President John A. Roush. "EC3 will provide the opportunity to imagine and then engage technology in a way that allows Centre not only to carry forward its mission as a place of personal education, where great teaching is prized, but also remain open to exploring how technology can complement and expand opportunity for our students, as well as other students across the country and around the globe."
With this launch, Connected Nation has named Brent Legg to head the new program as vice president for education programs. Legg joined Connected Nation in 2007 and has served in various leadership capacities, most recently as director of partnership development. Prior to joining Connected Nation, Legg served as field director to former United States Congressman Geoff Davis (KY-4), and previously served as legislative liaison and senior policy advisor to Kentucky Secretary of Education Virginia Fox. Legg also served as CIO of the Kentucky Education Cabinet from 2004 to 2005 — the youngest individual to ever hold that post — and represented the agency on the Commonwealth Technology Council.
To learn more about Edified, please visit http://www.edified.us.
# # #
About Connected Nation: Connected Nation is a leading technology organization committed to bringing affordable high-speed Internet and broadband-enabled resources to all Americans. Connected Nation effectively raises the awareness of the value of broadband and related technologies by developing coalitions of influencers and enablers for improving technology access, adoption, and use. Connected Nation works with consumers, community leaders, states, technology providers and foundations, including the Bill & Melinda Gates Foundation, to develop and implement technology expansion programs with core competencies centered on a mission to improve digital inclusion for people and places previously underserved or overlooked. http://www.connectednation.org.