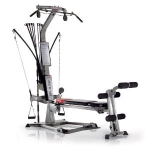 Exchange USA has spared no expense in delivering the best of the best in professional fitness equipment to their customers.
Hampton, VA (PRWEB) June 26, 2013
Exchange USA is announcing yet another expansion of their lifestyle product base with the addition of pro-level fitness equipment. The fitness equipment will be available through the military loan program on the company website or by order at the storefront location in the historic Phoebus section of Hampton, VA.
Exchange USA makes it a point to keep close ties with their clientele in order to meet any new product demands that arise. Because the goal is to serve the needs of the military community, Exchange USA has been working hard to make top level fitness equipment available for the beginning of the summer. Exchange USA, headquartered in the oceanfront community of Hampton Roads, VA, was well aware of the residents' desire to be in top physical condition during the summer months. Exchange USA is proud to meet this demand on schedule. This is yet another example of Exchange USA staying involved with the community through their clientele.
Exchange USA has spared no expense in delivering the best of the best in professional fitness equipment to their customers. Top tier names like Nautilus, ProForm, Livestrong, and Bowflex are all available for online financing. Treadmills, Stationary Cycles, and weight training machines are ready to be purchased for as low at $15 in some cases. Online financing is always available, as are low interest rates and repayment terms.
Serving to better the military community is one of the central missions of Exchange USA, and good financing terms are of paramount importance. Most Exchange USA customers take advantage of this by applying for low-interest opportunities offered by the company – including US military loans – on their wide variety inventory of lifestyle products, including home furnishings, car accessories and performance parts, rims, truck lift kits, jewelry, appliances, scooters, musical instruments, fitness equipment, and the latest and greatest wireless devices. US military loan applications are always available online to servicepersons with all levels of credit. All active duty personnel are qualified with the first 90 days interest-free.
Exchange USA is located in the historic downtown Phoebus section of Hampton, Virginia. Offering consumer and military financing on a variety of lifestyle products, Exchange USA was founded in 2009 and is has quickly become a local market leader. Located at 118 Mellen St., the company can be reached at 888-998-9974 or through their website at http://www.myexchangestore.com.