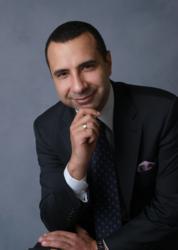 Washington, DC (PRWEB) June 25, 2013
Today at 3:00 p.m., human rights leader and One Free World International founder, Majed El Shafie, will testify before the Subcommittee on Africa, Global Health, Global Human Rights, and International Organizations, discussing the plight of religious minorities in Syria.
El Shafie, who was himself arrested, tortured and sentenced to die in Egypt for defending human rights and fighting for freedom of religion and the rights of minorities, is seeking accountability and awareness for women's rights, child abuse and the persecution of minorities in Syria and around the world.
The hearing entitled, "Religious Minorities in Syria: Caught in the Middle" will be held in Room 2172 of the Rayburn House Office Building, and will be available live on the Committee website at http://www.foreignaffairs.house.gov. This hearing will explore ways that U.S. policy and assistance can promote the protection of religious minorities in Syria during and after the Civil War.
El Shafie will be available for media interviews immediately following the hearing. Contact Brian Mayes at (615) 771-2040 or brian(at)nashvillepublicity(dot)com.