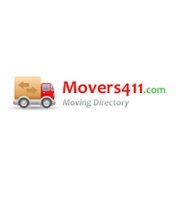 Just like when hiring a full service mover, one should compare quotes from different self service movers so that they determine which one among them is the most affordable
(PRWEB) June 27, 2013
Movers411.com is a website that has been offering useful information about moving. The information it contains has helped users make less stressful moves by themselves or hire the right full service moving company, all from the comfort of their homes and offices. This is the reason why this online resource has been very popular with users of all walks of life looking to make stress free moves and avoid unscrupulous moving companies. However, hiring a professional full service mover can be expensive for many. On the other hand, moving oneself can be difficult and tiring.
It is because of this that this website has now come up with a new service allowing users to make moves cheaply while still using professional moving services. This self moving service allows the person looking to move to hire a moving container from a mover and do the packing themselves. One is given a period of time in which they can pack all their belongings themselves and avoid packing charges by a full service moving company. This is also more convenient as one can ask their friends and family to help with the packing.
After one is done with packing and loading their belongings into the container, they then contact the self service moving company who will transport the container to one's desired destination. On reaching this destination, one will then do the unloading and unpacking by themselves thereby also saving the cost of unloading and unpacking that would have been charged by a full service moving company. In addition to saving on packing costs, one also enjoys peace of mind as they do not have to do the transportation of goods themselves. This is because driving long distances can be tiring, time consuming and also dangerous for anyone not accustomed to it.
Just like when hiring a full service mover, one should compare quotes from different self service movers so that they determine which one among them is the most affordable. Luckily, http://www.Movers411.com also allows users to easily compare the cost of hiring the services of different self service moving companies. On this website, there is an estimate tool that allows a person to enter the size and quantity of containers they need for their belongings. In addition, one also gives their intended destination. The cost charged will depend on the size and number of containers one needs and also the distance to their destination. One will then receive quotes from different movers.
Movers411.com is an online resource that has been helping users make easy, less stressful moves by offering useful moving information. Since it was started in 2002, many people have used the tips it contains to hire reputable full service movers, truck rental companies or even auto transport services. Now with this new service, users can compare quotes from a number of prescreened and reputable self moving companies for the best deals for self service moving containers and transportation services.