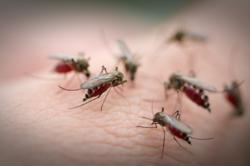 Individuals planning a vacation outside of the UK should visit their GP about 8 weeks before their trip to check which medications are needed as preventative measures against sickness.
London (PRWEB UK) 25 June 2013
Nearly 57 million UK residents travel abroad each year, and depending on their destination, these travellers are at an increased risk of contracting infections. According to the UK Foreign Travel Advice, individuals planning a vacation outside of the UK should visit their GP about eight weeks before their trip to check which medications and travel products are needed as preventative measures against sickness and natural disaster. Local medical facilities in popular tropical destinations like the Philippines, India, and Indonesia are not the same as those in the UK, especially in more remote areas. Hence a larger focus is being put on preparing UK vacationers by providing them with information on what to prepare for and what to pack.
Global warming has added to the risk of travellers getting malaria, west Nile virus, and dengue fever according to Daily Science News on April 29th, 2013. A study that was commissioned by the European Centre for Disease Prevention and Control (ECDPC) showed that rising temperatures in the atmosphere have had a considerable effect on humidity levels as well as the spreading of disease. Dr. Shlomit Paz, who led the research, said, "These results are an additional testament that global warming contributes to the outbreak of mosquito-borne and other temperature-sensitive vector-borne diseases. The indications to this fact are piling up in different parts of the globe."
To make matters worse, west Nile virus, malaria, and dengue are being spread, not just in third-world and tropical countries but even on UK and Swedish soil, and those who are elderly or have weak immune systems are most susceptible. Tourists these days have a lot more to worry about than their flight fares, visas, and luggage quota. Ironically, Mosquitoes are the growing problem.
West Nile virus seems to have taken a pause since June 20th, 2013 as there have been no human cases of West Nile fever reported in the EU/EEA. But the UK has had 1,375 cases of malaria since the last year, and although this has been a decrease since the 2,500 cases of 1996, malaria is still a cause of great concern in the UK. Cases of dengue fever are still found, especially with individuals travelling to tropical and subtropical regions where the climate is warm and wet. More than 1,000 cases of dengue have been found last year. It would seem dengue fever and malaria are the next biggest threat to Europe.
Public Health England advises all UK vacationers travelling to tropical climates that are humid and have, or have just had, periods of rainfall to carry sufficient amounts of mosquito and insect repellent creams and sprays before travelling. Higher temperatures accelerate mosquito development stages and increase dengue and malaria transmission; while rainfall produces more breeding sites for mosquitoes.
References:
http://www.hpa.org.uk/Topics/InfectiousDiseases/InfectionsAZ/TravelHealth/
https://www.gov.uk/foreign-travel-advice/india
https://www.gov.uk/foreign-travel-advice/indonesia
http://www.sciencedaily.com/releases/2013/04/130429095052.htm
http://ecdc.europa.eu/en/healthtopics/west_nile_fever/West-Nile-fever-maps/Pages/index.aspx