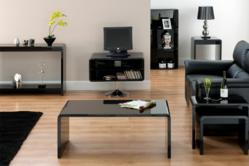 (PRWEB UK) 27 June 2013
The leading supplier of contemporary furniture in the UK, FurnitureInFashion is offering some help to former Dwell customers Furniture chain. According to BBC News published on 20th June 2013, Dwell, which was founded in Balham ten years ago, collapsed and axed 300 jobs as well as putting its customers' deposits at risk. Around £1m of customer deposits are at risk as the company is now in administration. Dwell has announced that no further deliveries will be made and customers with outstanding orders should contact their card issuer. In this critical situation, FurnitureInFashion, the UK furniture giant, decided to help Dwell customers by providing alternative products at cheap prices.
A spokesperson for FurnitureInFashion said, "FurnitureInFashion's mission statement is to serve people by offering them the lowest prices for quality products. Since the company is always looking to provide such a service, the company decided to step in to try to help Dwell's customers after that company's collapse. Many Dwell customers have chosen to take up FurnitureInFashion's offer: that speaks volumes for our quality and the prices offered by FurnitureInFashion. Customers have told us although they are waiting for a refund from Dwell we decided to purchase products from Furniture In Fashion at cheap prices.
FurnitureInFashion has established itself amongst customers as one of the UK's most popular choices. The company offers contemporary furniture for the modern home at very reasonable prices. The company offers lower prices compared to Dwell and many other competitors in the UK. FurnitureInFashion state that they are the largest supplier of dining room and hallway furniture in the country. The CEO of FurnitureInFashion said, "FurnitureInFashion takes pride in being the preferred choice of customers. We at FurnitureInFashion carry over 90% of our catalogue in stock and we are continuously updating our furniture catalogues."
To have a look at quality, affordable furniture online and to place a pre-stock order, please visit the company website today at http://www.furnitureinfashion.net. The range of furniture on the website is huge, delivery is fast, savings are massive and quality is guaranteed.
About FurnitureInFashion
FurnitureInFashion is a UK-based online retail business. It supplies furniture from its German-based warehouse and has a showroom in Bolton, UK. The company provides everything from umbrella stands, wall art and room dividers, to bedroom suites, bar stools, and computer tables. FurnitureInFashion offers free delivery within the UK and is rightly proud of its excellent customer service. For further information and details about sales, please visit http://www.furnitureinfashion.net