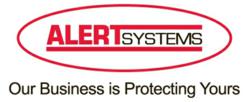 The CCTV image showed the thief circling the shop before moving to the counter where she took the box and tucked it into her fleece
(PRWEB UK) 25 June 2013
A thief was identified by newspaper readers after a CCTV image was published in the Lancashire Telegraph – reports the newspaper on June 24.
The 25-year-old was caught stealing an Epilepsy Bereaved tin from the counter of Bargain Booze in Blackburn. The CCTV image showed the thief circling the shop before moving to the counter where she took the box and tucked it into her fleece before running away carrying a walking stick she'd be using.
It's thought the collection tin held around £80 and was in memory of a former employee who had died of sudden unexpected death in epilepsy (SUDEP) last year.
It was also revealed that she had stolen three other charity collection tins from East Lancashire Hospice, Help for Heroes and North West Air Ambulance.
A spokesperson from AlertSystems said:
"Stealing a charity collection tin is an appalling crime, but thanks to the presence of CCTV this persistent offender has finally be caught and prosecuted. A CCTV security system provides much needed evidence in crime offences and the presence of high quality surveillance images significantly improves the chances of identification and a successful prosecution of offenders. The publication of the offender's image in the media in this case is a good example of how effective CCTV can be in stopping crime. "
AlertSystems manage and maintain over 5000 security installations throughout the UK and are specialists in providing business security solutions. Offering professional service and a complete range of security services such as monitored alarm systems, Automatic Number Plate Recognition and Avigilon CCTV security systems. AlertSystems offers effective and reliable solutions to security problems.