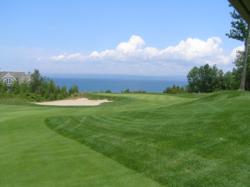 "Not only are we helping to keep the courses and environment clean, but we are able to parlay these efforts into providing quality products for cheaper costs to our customers. It's really a win-win for everyone involved." stated founder Rahul Saraswat
Atlanta, GA (PRWEB) June 27, 2013
Although some golfers might not agree, trees are a crucial and aesthetically pleasing aspect of being involved in the sport. The same goes for the water ways and whatever wildlife might be indigenous to the area. In fact, the layout and design of a course is meant to emulate the best possible environmental conditions for a day outside with nature.
With that in mind, the experts at GolfBallsUnlimited.com are pleased to help contribute to a cleaner environment and healthier planet on the anniversary of World Environment Day that was on June 5th. For over 12 years they have been helping recycle and reuse golf balls that might otherwise invade the natural habitats of different geographic environments.
"It works on two levels," stated Rahul Saraswat, founder of Golf Balls Unlimited, "Not only are we helping to keep the courses and environment clean, but we are able to parlay these efforts into providing quality products for cheaper costs to our customers. It's really a win-win for everyone involved."
As a "thank you" to both the consumer, as well as the grounds that allow the sport to exist, the company would like to offer a 10% discount coupon code pk1bd5 on all purchases valid till the 30th of June. They would also like to remind everyone to help keep the greens clean to help preserve the game for years to come.
Golf Balls Unlimited was established over 10 years ago as an affordable and efficient way of getting the best in used, bulk, recycled and top quality golf balls for less. They also carry new golf gear and new golf balls at deeply discounted prices. Their goal is to provide every golf enthusiast with brand name golf gear at affordable prices. All purchases made on their website are processed and shipped from their warehouse facilities in Atlanta. For over a decade, they have established themselves as competitive players in the market with superior Customer Service being a corner stone of their business philosophy. All used golf balls sold on their site are collected from premier golf courses in the United States, gently cleaned and hand sorted. Their quality control is one of the best in the industry.
For more information, please visit http://www.golfballsunlimited.com.