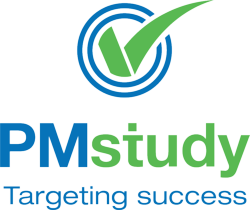 PMstudy is a leading institute for PMP exam prep training, and they have trained more than 100,000 students from 3500+ companies from 160+ countries.
Phoenix, AZ (PRWEB) June 25, 2013
Does the world seem to be getting more complicated? Does it seem to be shifting focus? The new 5th Edition of A Guide to the Project Management Body of Knowledge (PMBOK® Guide) appears to think so and hopes to clarify things a bit by adding a brand new, tenth Knowledge Area, Project Stakeholder Management, with five new processes. Although new material is available, the exam pattern will change, and thus it will be difficult to ascertain the types of questions that will be part of PMP examination. Students who are thinking of becoming PMP certified and are looking for PMP certification training providers will find this video helpful in making a wise decision.
The five new processes added to existing Knowledge Areas and the addition of a new, 10th Knowledge Area will definitely impact the makeup of the PMP and CAPM/PMP certification exams. The revised version of the CAPM exam will be released July 1, 2013, and the revised PMP exam will be released on July 31, 2013. The phased release of the PMBOK Guide®—5th Edition and the corresponding exams provide an opportunity for students to act before the changes. That means that right now would be a good time to prepare and schedule an exam. Students can currently enroll for PMP training through PMstudy and increase their chances of a becoming PMP certified project manager before the PMBOK exam changes.
PMstudy is a brand of VMEdu, Inc., a leading PMI® approved Global Registered Education Provider (R.E.P.) for PMP exam preparation. PMstudy is a leading institute for PMP/CAPM exam prep training, and they have trained more than 100,000 students from 3500+ companies from 160+ countries. PMstudy offers competent faculty, effective methodology, quality course materials, economical prices, a money-back guarantee, as well as a complimentary risk management course worth $150, which offers 20 PMI approved PDU's. PMstudy guarantees student success on PMP certification exam following PMP training with the PMP Exam Prep Classroom Program (Boot Camp), or they'll reimburse students for up to two exam retakes, or they'll reimburse complete class fees minus the two exam fees. The success of any classroom training boot camp greatly depends on the proficiency of the instructor, and PMstudy owes their high success rate of 98.7% and consistently great student feedback to the quality of their instructors. For more details on PMP training, visit: http://www.PMstudy.com.