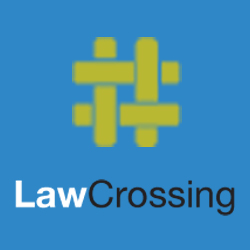 LawCossing reports 50719 additional job openings for lawyers in the U.S.
Pasadena, CA (PRWEB) June 25, 2013
The legal sector saw a very small net gain in legal jobs in 2012 as per the National Association for Law Placement report 'Perspectives on Fall 2012 Law Student Recruiting.' But as 2013 unfolds and the U.S. economy springs back, additional growth is being witnessed in the legal jobs market. LawCossing reports 50719 additional job openings in the U.S. for lawyers this quarter.
LawCrossing supports BCG Attorney Search's 'State of the Market –Spring 2013' report that reveals much scope for lawyers specializing in Litigation in San Francisco, Intellectual Property in Northern California, Los Angeles and Ohio, Corporate and business law in Minneapolis, Portland and Los Angeles and Patent Prosecution in the Silicon Valley and Portland.
The recruiting strategy is changing slowly this year with the legal jobs scenario favoring law grads, or junior lawyers wanting to get a leg up. Warren Smith, Vancouver-based Managing Partner at Counsel Network informs that a lot of prospective employers are looking for lawyers who have the potential to step up and be the next generation for the firm. This is helping young lawyers get a leg up. Yet, Harrison Barnes, Chief Executive Officer of LawCrossing, believes that lawyers need to be more marketable and require to concentrate on getting skills essential to boost their careers, to avoid faltering recruiting volumes in future like the Fall 2012 episode.
Some young lawyers have already started changing their strategy to be able to establish clients and their brand. This is essential according to Anita Lerek, President and General Counsel at Advocate Placement Ltd – Toronto. She suggests that candidates seeking employment with big firms need to "jockey" to be hired. This includes networking and connecting with law school friends and alumni and other contacts, as many firms have now started hiring through internal referral systems.
To view opportunities in the legal domain categorized as per skills, specialization and area of residence in the U.S. visit: http://www.lawcrossing.com/browse-jobs/jobs.html