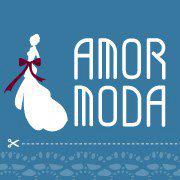 (PRWEB) June 25, 2013
AmorModa has recently announced its prom dresses are available with great discounts, up to 61% off. The company is a leading dress manufacturer and retailer, providing thousands of wedding dresses and other special-occasion dresses.
"We have recently launched a promotion of our prom dresses, which should end at the end of this month. But, we decided to extend the promotion to July 20, 2013," says, Eason Chen, CEO of AmorModa.com.
The CEO continues, "We are very happy to extend the promotion to show our appreciation to our customers, because we have received a lot of positive feedback for these new gowns, and many women worldwide have shown their willingness to buy our new products in the next few days."
For those who want to buy cheap prom dresses with great discounts, it's time to visit AmorModa's online shop, because the dresses are well-known for high-quality fabrics, proper ruching, fine sparkling beads and exquisite embroidery.
In addition to prom dresses, AmorModa is providing thousands of premium quality wedding dresses, holiday dresses, bridesmaid dresses, and more on the updated website of AmorModa.com. The company aims to give each woman an elegant new look with its fresh designs at reasonable prices. Moreover, customers can also contact the store if their desired option or size is not available or if they want a completely custom design.
About AmorModa.com
AmorModa.com is well-known for its wedding dresses and other special-occasion dresses at affordable prices, and its extensive and stylish products include wedding dresses, cocktail dresses, prom dresses, and more. Together with reduced prices, AmorModa is continuing to offer free shipping for its clients worldwide.
More information can be found at: http://www.amormoda.com/