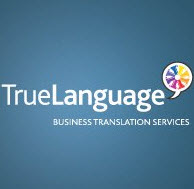 Atlanta Ga (PRWEB) June 27, 2013
TrueLanguage, a leading provider of professional localization and translation services, today announced that the International Paralympic Committee (IPC), the global governing body of the Paralympic Movement, has selected TrueLanguage as its sole source for language services. TrueLanguage will support the IPC's efforts to effectively communicate with its global, multi-lingual community of athletes, sponsors and spectators.
"We are delighted to be partnering with the IPC to assist the organization with equipping their global audience with the information they need in multiple languages," stated Uli Dendy, CEO of TrueLanguage. "We strongly believe in and support the role the IPC plays in the Paralympic Movement and are excited to be a part of those efforts."
An international, non-profit organization, the IPC employs nearly 50 people from 17 countries. In addition to having a multilingual staff, the IPC acts as the International Federation for nine sports, supervising and coordinating World Championships and other competitions for Paralympic athletes from all over the world. Needless to say, being able to communicate with employees and athletes in their native language is essential.
About TrueLanguage
Based in Atlanta, TrueLanguage is a full-service professional localization company that provides cost-effective translation, interpretation and localization services based on each client's specific needs. TrueLanguage offers clients a strong combination of professional language experts, centralized project management and outstanding customer service to ensure accurate, compatible, reliable and authentic translation and interpretation in more than 60 languages worldwide. For more information on TrueLanguage and its worldwide localization services, visit http://www.truelanguage.com or contact the firm at info(at)truelanguage(dot)com or 770-850-1205.