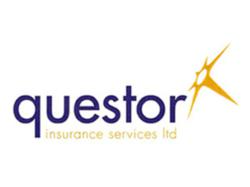 Understanding road rules in the country you are visiting is imperative to ensuring that travellers' can safely travel foreign roads, while adhering to local laws.
UK (PRWEB UK) 25 June 2013
Vehicle hire excess and travel insurance specialist Questor Insurance reveals that holidaymakers planning a stay in Florida may still need to secure an International Driving Permit (IDP), despite this requirement being recently overturned.
Brits travelling to the US state of Florida earlier this year were shocked to find that their UK driving licence alone was not enough to enable them to hire a car.
Unbeknownst to scores of travellers and holiday companies, new laws were ushered in by the state on January 1st 2013, requiring drivers holding a non-US licence to produce an IDP alongside their home licence.
Although this law was repealed by the Governor of Florida just a few months later on April 2nd, car hire firms and insurance companies may still require drivers to obtain an IDP as part of their terms and conditions.
Florida attracts 1.5 million visitors from the UK each year who head to the state for year-round sunshine and attractions such as Disney World and Universal Studios in Orlando.
The state is also popular with holidaymakers looking for fly-drive packages helping them take in highlights of the state ranging from the Everglades to popular tourist hotspots such as Miami and Key West.
In order to ensure that UK travellers can fully enjoy their time in Florida, it may be best to take out an IDP as a precautionary measure.
Holidaymakers can apply for an IDP at selected Post Offices for a statutory charge of £5.50. Alongside their UK drivers licence (both the photocard and the paper counterpart) holidaymakers will need to provide a recent passport-sized photo signed on the back.
As UK travellers are unable to apply for their IDP more than three months in advance of their trip, it is important that they incorporate this into their holiday planning alongside taking out comprehensive car hire excess insurance and travel insurance.
Commenting, Questor Insurance CEO Andrew Lawrence, said: "Understanding road rules in the country you are visiting is imperative to ensuring that travellers' can safely travel foreign roads, while adhering to local laws.
"As with any insurance policy you take out it is important to read and understand the full range of terms and conditions to ensure that the policy fully meets your needs."
Questor Insurance's 'Be Holiday Savvy' campaign is running from June to September and will provide travellers with a wealth of handy hints and tips to make the process of planning and executing their foreign holiday that much smoother.
About Questor Insurance Services Limited
We are an independent privately owned insurance intermediary that is authorised and regulated by the Financial Conduct Authority. Questor Insurance designs and distributes niche insurance products for global markets at the same time providing great customer service via a dedicated in-house team.
Our mission is to provide our clients with the best niche insurance products and client service. We do this by designing our own insurance products, building our own software and by providing detailed and ongoing training to our staff.
We pride ourselves on providing the personal touch to our customers, you can telephone, email or make contact through our Live Chat application. Whichever way you make contact with us you will always find that our staff are ready to go the extra mile to assist.
Questor Insurance also supports its customers through the claim process. We have access to the Underwriter's claim systems so that we can provide our customers with updates on their claim and we meet with the claim handlers regularly to discuss servicing issues. We are also in the process of developing what will be an industry-leading claims platform to streamline the claims process even further to the benefit of our customers.
Questor Insurance currently offers insurance in three product classes, Vehicle Hire Excess, Travel Insurance and Excess Protection.
We started trading in August 2007 having received our authorisation from the Financial Conduct Authority's predecessor in July 2007. We are a dynamic innovative business with committed staff which translates into a great business. Our products are supplied retail to this website and wholesale to other sites.