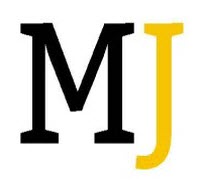 Media Jobs provides Strategic Insight for Job Seekers
New York, NY (PRWEB) June 28, 2013
As a global news platform dedicated to bringing strategic insights to people looking for internet marketing jobs, MediaJobs.com looks at statistics, trends and companies all over the world to help people find digital media jobs more quickly. The company has reported via multiple news articles that while most seasoned eCommerce analysts testify that retail businesses may have been struggling with their offline and online operations, this may not be the case anymore.
For example one article from MediaJobs.com reports how companies like Curebit are taking steps to integrate both the online and offline aspects of the business.* Established in 2009, Curebit drives sales for its customers through word-of-mouth referrals. MediaJobs.com traces how this company has transformed rapidly from a technology outfit to more of an agency. At present some of Curebit's clients include Bonobos, Jawbone, True & Co. and Restaurant.com, to name a few. The successful growth of ecommerce companies such as Curebit is great news for present and up-and-coming eCommerce managers and those seeking for digital marketing jobs.
Another article also shows that clever platforms such as BuyReply are also gaining attention from investors. BuyReply offers a way for customers to buy items from e-merchants without having to visit their website. Test results conducted by the company revealed that its service yields 25 times higher than other app-based technologies. This startup has recently attracted a large sum in seed-funding, and we can expect that they will get plenty of inquiries from interested eCommerce managers soon.
The boom of the ecommerce industry is not only present in the US but can also be seen worldwide as clearly reported in the articles at MediaJobs.com. Lamoda, one of Russia's hottest online fashion startups is one of the companies highlighted in an article that features Lamoda scooping Russia's biggest round of capital funding for an ecommerce site.* The hundreds of millions raised by Lamoda is big enough to make anyone swoon, and bested the $100 million amount raised by Ozon, this country's version of Amazon. This is news that US eCommerce directors and analysts might not have heard of, but is clearly an indicator that the ecommerce business in various parts of the world is booming rapidly.
The global explosion of ecommerce and online businesses with companies coming up with different ways to serve customers presents great opportunities for strategic eCommerce directors and those looking for eCommerce manager jobs worldwide. Because ecommerce is growing and is worldwide, MediaJobs.com carefully presents recent advancements, trends and job listings such as these so that those looking for digital media jobs will have an edge in the ecommerce business before it gets really competitive.
*Source:
Freshbusinessthinking.com June 20, 2013 freshbusinessthinking.com/news.php?CID=5&NID=18751&Title=Green+shoots+of+recovery+in+positive+retail+sales#.UcVyKqIwd5E
MediaJobs.com June 05, 2013 mediajobs.com/e-commerce-startup-curebit-introduces-retail-referrals-to-harmonize-offline-and-online-sales/3081/
MediaJobs.com June 13, 2013 mediajobs.com/e-retail-startup-lamoda-breaks-the-record-for-russian-e-commerce-investment/3111/
MediaJobs.com April 16, 2013 mediajobs.com/buyreplys-multichannel-e-commerce-solution-attracts-1-million-seed-funding/2862/
About MediaJobs:
MediaJobs.com is a digital news platform that combines the power of news articles with job listings to bring rich context and strategic insight to jobseekers in the media landscape. MediaJobs.com provides source insider information from the hottest media companies, top players and products worldwide.