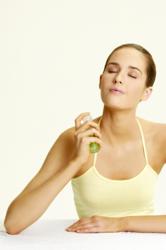 Miami, FL (PRWEB) June 25, 2013
For those suffering from acne, often the idea of applying creams, or lotions to the skin directly translates to clogged pores, and oily skin. A recent article by The Daily Mail, sheds light on one woman's use of sunscreen to help clear her acne. As a leader in skin care, and acne remedy innovator, Probiotic Action shares their industry insight on why using sunscreen may not only protect one's skin, but may also help prevent breakouts.
Although the probiotic Action team relies primarily on using probiotics for acne, they recognize that in order for the body to maintain a correct balance, often other supplements, vitamins, and minerals are needed to keep skin healthy and beautiful. Vitamins like A, B, C and Zinc have been linked to helping skin regenerate, ward off infection, and improve it's appearance. Consequently, many sunscreens on the market contain high levels of zinc, and often have other vitamins and minerals included that skin need.
Fernando Perez, a spokesman for Probiotic Action shares his insight on why sunscreen may help relieve acne. " Often a main ingredient in sunscreen, zinc has been known to help repair damaged skin. It not only helps repair it, but also protects it from being weakened by the sun. Using zinc in addition to a topical probiotic may help ward off bad bacteria, and help skin repair itself quicker after a breakout, or prevent one from happening. As part of healthy lifestyle and diet, and acne treatment, some sources say it may be the best natural way to clear acne," says Perez.
For more information on using probiotics for acne, and natural acne remedies, visit probiotic action's facebook page.
Probiotic Action is an advanced acne treatment that uses Probiotics for acne containing the "good bacteria" that is naturally found on healthy human skin. By using probiotics, Probiotic Action is an effective treatment that restores the normal bacteria content on skin, while battling what causes acne. Probiotic Action will successfully clear skin when used as an adult acne treatment while protecting skin against bad bacteria, free radicals, and pollutants*.
*These statements have not been evaluated by the Food and Drug Administration. Probiotic Action is not intended to diagnose, treat, cure or prevent any disease.