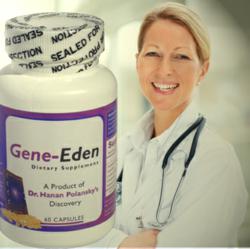 It is completely irrelevant if there was an improvement in quality of life and a reduction in depression. People still had the same number of heart attacks! - Mike Evans, polyDNA
Rochester, NY (PRWEB) June 27, 2013
The medical community is surprised again. Every doctor tells their patients to lose weight in order to help prevent heart attacks. A new study published on June 24th 2013 in the New England Journal of Medicine, one of the most respected journals in medicine, showed that losing weight had no affect on heart attacks. (1)
This study lasted for ten years and was conducted on more than 5,000 people in 16 different medical centers.
As the authors of the study wrote, "An intensive lifestyle intervention focusing on weight loss did not reduce the rate of cardiovascular events in overweight or obese adults with type 2 diabetes, according to final results of the randomized controlled Look AHEAD trial." (Medpagetoday.com) (2)
The researchers showed that there was "no significant differences in the composite primary outcome of death from cardiovascular causes, nonfatal myocardial infarction, nonfatal stroke, or hospitalization for angina between those who had the intervention and those who only received support." (2)
Why the surprise? The reason is because the current paradigm blaming obesity for cardiovascular risk is wrong.
According to Dr. Hanan Polansky, the author of the book, "Microcompetition with Foreign DNA and the Origin of Chronic Disease," the cause of heart attacks is latent viruses and not obesity. Since losing weight does not reduce the number of latent viruses in infected individuals, according to the Microcompetition discovery, losing weight will have no effect on heart attacks, exactly as was confirmed in the Look AHEAD study.
Dr. Polansky and his followers are not surprised. In contrast, the medical community is shocked. How did the medical community react to this study?
When faced with the results of the study, they used a multitude of arguments to reject the results and preserve the flawed paradigm.
For example, Mary Evans, PhD the director of Look AHEAD at the National Institute of Diabetes and Digestive and Kidney Diseases, said, "They [participants in the investigation group] sustained 6% weight loss over 10 years. They had clinically meaningful improvements in glycated hemoglobin levels and less diabetes and less retinopathy. There were also improvements in quality of life and reduction in depression." (2)
polyDNA's Mike Evans responded to Dr. Evan's comments. "You can see that she makes observations regarding hemoglobin levels, less retinopathy, better quality of life, less depression etc. but so what? The benefits of weight loss she cites have nothing to do with the objective of the study. In this specific matter, it is completely irrelevant if there was an improvement in quality of life and a reduction in depression. The patients in the intervention, who lived better and were not depressed, still had the same amount of heart attacks as those in the control group!"
It is interesting to note that "In an accompanying editorial, Hertzel Gerstein, MD, of the University of Hamilton in Ontario in Canada, wrote, 'Even with no clear evidence of cardiovascular benefit, the Look AHEAD investigators have shown that attention to activity and diet can safely reduce the burden of diabetes and have reaffirmed the importance of lifestyle approaches as one of the foundations of modern diabetes care.'" (2)
This is the same reaction as Dr. Evans'. This response is irrelevant given the objectives of the study. None of these comments dispute the fact that weight loss in a very large and well designed clinical study failed to reduce the number of heart attacks.
polyDNA therefore encourages doctors, biologists, virologists, and scientists to accept the study's results and begin changing its mindset. Individuals and institutions should obtain a copy of "Microcompetition with Foreign DNA and the Origin of Chronic Disease" written by Dr. Hanan Polansky. Doing so may enlighten them and help to change a false set of beliefs regarding weight loss, diabetes, and heart disease.
The book is available as a free download from the CBCD website. (http://www.cbcd.net )
"I found that the theory is groundbreaking and will likely open doors to many exciting research areas and treatment options ... biology and medicine lag behind and remain experimental disciplines, which are heavy on experimental data but thin on applicable theories that could guide future directions. In this sense, Dr. Polansky's book is nothing short of revolutionary." - Liqun Zhang, PhD - University of North Carolina at Chapel Hill
For more information on the Center for the Biology of Chronic Disease, or to schedule an interview with Dr. Polansky on the subject of Microcompetition with Foreign DNA, please visit http://www.cbcd.net or call 585-250-9999.
References:
(1)http://www.nejm.org/doi/full/10.1056/NEJMoa1212914?query=featured_home#t=article
(2) http://www.medpagetoday.com/TheGuptaGuide/Endocrinology/40083
polyDNA is a biotechnology company that develops dietary supplements using the unique scientific method developed by Dr. Hanan Polansky, which is based on Computer Intuition.
In addition to his unique scientific method, Dr. Polansky published the highly acclaimed scientific discovery, called Microcompetition with Foreign DNA. The discovery explains how foreign DNA fragments, and specifically, DNA of latent viruses, cause most major diseases.
polyDNA developed Gene-Eden-VIR , an antiviral natural remedy that helps the immune system kill latent viruses.