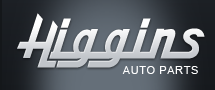 The Shadowmatch tool allows management to identify the best traits & tendencies
Addison, TX (PRWEB) June 26, 2013
Higgins Auto Parts, a Bakersfield, Calif - based auto parts company, utilized the ShadowmatchUSA behavioral benchmarking system to accelerate its hiring process. With the Shadowmatch Behavioral Benchmarking Tool and Services, Higgins Automotive was able to accurately predict what behaviors to look for in its next team member.
In the unique environment of the automotive industry, it was important to identify and employ the traits of a strong performer. Having used personality assessments as part of their hiring process in the past, Phillip Ball, vice president of Higgins Automotive, found the Shadowmatch tool useful in identifying successful behaviors and comparing those with the company's culture.
"Through utilizing the Shadowmatch assessment tool, we were able to determine the right fit not only for the position, but what would be a good fit for the company culture." Ball continues "The Shadowmatch tool allows management to identify the best traits and tendencies among individuals in the group, which in turn can assist in guiding or leading the department toward the most successful performance patterns."
The Shadowmatch advantage is predicting employee behaviors and showing how team members will work together, things to look for and behaviors to encourage. By deploying the Shadowmatch candidate analysis, business leaders are able to align teams to increase their focus and efficiency thereby consistently driving better results.
ABOUT HIGGINS AUTO
Higgins Auto, based in Bakersfield, California is committed to providing quality recycled auto parts with exceptional customer service. Follow the company on Twitter @HigginsAuto or like on Facebook.
ABOUT SHADOWMATCH USA
Shadowmatch USA, based in Dallas and the exclusive provider and administrator of the Shadowmatch behavioral benchmarking tool in the U.S., is committed to positively impacting individuals and teams to accelerate business performance. The Shadowmatch system and services identify and predict specific employee habits and behaviors responsible for team's success. Armed with these powerful insights, business leaders can better build, manage, develop and deploy their teams and individual employees. Follow our news on Twitter @ShadowmatchUSA or like us on Facebook.