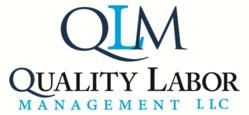 As a national firm, QLM is excited about our most recent expansion into the Phoenix market.
Sanford, FL (PRWEB) June 26, 2013
The leadership team at Quality Labor Management LLC (QLM) is pleased to announce their expansion into the Southwestern region of the United States with the grand opening of their newest professional skilled staffing and recruiting office in the Phoenix, Arizona region. The Arizona office is another addition to the Owner Operator program, a relatively new program for QLM in which entrepreneurs are hired to own and operate their own location underneath the QLM brand.
Leading the Arizona team is Owner Operator Star Nicholls. Nicholls is the fifth owner operator to the QLM program and second brought on board this year. She offers nearly 20 years of strong sales experience in the staffing and recruiting business and has operated branch locations throughout the Western United States. Nicholls earned a Bachelor's degree in Technical Sales from Webster State University.
The new Arizona recruiting office will offer employment services for a variety of industries including: construction, logistics and transportation, light industrial, hospitality and professional services.
"As a national firm, Quality Labor Management is excited about our most recent expansion into the Phoenix market. Arizona was hit hard during the economic downturn, but like many other states, they are aggressively recovering. QLM looks forward to playing a part in the hiring and staffing of people for the local businesses in this market," says Mark Lang, President and CEO of QLM.
QLM is headquartered in Sanford, Florida and has offices throughout Florida, Arizona, Louisiana, Texas and South Carolina. QLM is a unique skilled staffing provider with extraordinary talent specializing in workforce management for a wide array of industries. The company offers over 100 years of combined experience and top industry leaders for staffing and recruiting.
Clients have peace of mind knowing that QLM removes the human resource burden allowing them to focus on the productivity and success of their business. Clients also rest assured that the recruiters will walk the extra mile to select the right person for the job. QLM focuses on delivering quality not quantity, to any workforce team.
QLM has been seeking owner operators for the new program, designed to offer entrepreneurs the opportunity to own their own business without the expense of a traditional franchise agreement.
Lang adds "It's an ideal situation for entrepreneurs. There is no ceiling to how much an owner operator can make. The staffing industry is at its prime especially with the Affordable Care Act. Organizations are going to have to get creative with their staffing solutions just to keep their doors open."
For more information, visit http://www.myqlm.com.