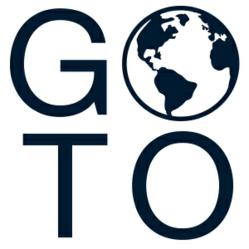 'GOTO has been designed to connect Oxford academics engaged in world-class research with students and alumni, who will lead organisations in this uncertain future'

Professor Peter Tufano, Dean of Saïd Business School
Oxford (PRWEB UK) 26 June 2013
• How can we care for the ageing global population and who is going to pay?

How will we feed a population estimated to grow to 9 billion people by 2050?
Faced with the depletion of fossil fuels and the challenges of climate change, how can we build a more sustainable future for the planet?
A new way of tackling some of the biggest global challenges facing policymakers and businesses has been launched by Saïd Business School at the University of Oxford.
GOTO (Global Opportunities, Threats: Oxford) is a web platform that brings together Oxford academics, MBA and EMBA students and alumni, to form an action-oriented community focused on solving problems. Its central feature is a dynamic multimedia platform hosting videos from experts and practitioners, infographics, images, curated content and real-time online debate which is blended with in-person learning through tutorial groups and events to generate ideas, high level content and action plans for the big problems facing the world.
'The whole point about these long-horizon complex challenges is that they can't be addresses by traditional processes,' said Professor Peter Tufano, Dean of Saїd Business School, who initiated the programme. 'GOTO has been designed to connect Oxford academics engaged in world-class research with students and alumni, who will lead organisations in this uncertain future. We are combining Oxford's deep tradition of rigorous inquiry with the action orientation of our business community. We unite the broader University community using an online, interactive platform in order to bring together the collective power of Oxford to bear on these challenges.'
GOTO was launched to the 2012/13 MBA and EMBA classes and is an integral part of the programme. Blending curated content from the online platform and working with tutorial groups, students are expected to produce a series of 'ideation papers' that look at the practical implications of some of the world's major issues. An iterative process, these papers are critiqued by other students and revised before being shared on the GOTO site arranged by topic. Students conclude by developing comprehensive action plans for review and implementation by practitioners and policymakers. During the academic year 2012/13 GOTO is focused on the business and policy issues created by the long term trend towards global ageing and changing demographics; identifying the global pinch points, how patterns of consumption will change within societies, looking at where shifts in population will impact most upon the built and natural environment, how healthcare systems will cope and how this future will be paid for. Oxford's Institute of Population Ageing, led by Professor Sarah Harper, are the primary content experts for this module. In 2013/14 the topic will be Big Data, followed by the scarcity of resources the following year, and these modules will be developed in collaboration with experts from other departments across the University.
'GOTO encourages us as students to critically evaluate how the world is changing, and to think about how businesses might respond,' said Jennifer Walker a current MBA student. 'It is a chance to think outside the usual boxes of finance, or strategy, or accounting, and think more deeply about global change, and the business opportunities inherent in that uncertainty. GOTO has already had a real impact. Several students have used the platform to connect with others in the Oxford network uniquely situated to help them progress their ideas - it's a gateway to experts, mentors, and potential partners.'
In its first year, participation is limited to MBA and EMBA students at Oxford and members of Oxford Business Alumni. However, as the programme develops, Saïd Business School hopes to expand it to include students and alumni of Oxford and other leading universities to facilitate an even richer and global collaborative community.
About Saïd Business School
Established in 1996 the Saïd Business School is one of Europe's youngest and most entrepreneurial business schools with a reputation for innovative business education. An integral part of Oxford University, the School embodies the academic rigour and forward thinking that has made Oxford a world leader in education and research. The School has an established reputation for research in a wide range of areas, including finance and accounting, organisational analysis, international management, strategy and operations management. The School is dedicated to developing a new generation of business leaders and entrepreneurs and conducting research not only into the nature of business, but the connections between business and the wider world. In the Financial Times European Business School ranking (Dec 2012) Saïd is ranked 12th. It is ranked 13th worldwide in the FT's combined ranking of Executive Education programmes (May 2013) and 24th in the world in the FT ranking of MBA programmes (Jan 2013). The Oxford MSc in Financial Economics is ranked 4th in the world in the FT ranking of Masters in Finance programmes (June 2012). In the UK university league tables it is ranked first of all UK universities for undergraduate business and management in The Guardian (June 2013) and has ranked first in eight of the last nine years in The Times. For more information, see http://www.sbs.ox.ac.uk/