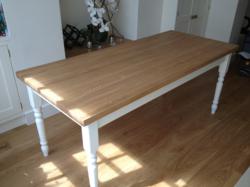 (PRWEB UK) 26 June 2013
AFOBI London Furniture Shops will open their second retail location this summer. "We are extremely excited about our new AFOBI showroom in Muswell Hill," comments Zack Newman, company director. "We have chosen Muswell Hill because the area is becoming a destination for interiors with plenty of other furniture shops and fitted kitchen showrooms. We are not afraid of competition and we hope that this location will mean plenty of new customers."
With large furniture retailers such as Dwell going into liquidation many companies are abandoning the high street in favour of the internet. Why is AFOBI moving in the opposite direction? "Our customers want to be able to see and touch our products before they commit to a purchase. Although it is a difficult time for the high street we are confident that the combination of good service, quality and competitive pricing will result in AFOBI opening more stores, rather than closing them. We feel that the economy is turning a corner and that now is a good time to expand our activities," comments Zack Newman.
AFOBI started as an online business with a large range of wooden furniture products including funky coffee tables and large bookshelves. The company quickly began to supply and fit flooring and bespoke kitchens in London. Fitted bathroom and bedroom furniture soon followed. "Our bespoke services are really popular. With people squeezing into ever smaller accommodation it is important to make the best use of the space available. The top priority for many of our customers is colour. They are delighted when we tell them they can pick the exact finish their furniture will have."
AFOBI's director, Zack Newman, has a close affinity with timber. After completing a Forestry HND at Plumpton Agricultural College in Sussex he went on to work in Agroforestry and Plantation forestry in Brazil and the US. Upon returning to the UK he established AFOBI with the aim of commercialising sustainable timber products. "Consumers are increasingly aware of the social and environmental consequences of their purchases. Over 85% of the furniture sold in the UK is imported, often from countries that are actively deforesting. We want to offer an alternative," comments Zack Newman.
AFOBI is an acronym for "Affordable Furniture of Beauty and Integrity." Muswell Hill is a fairly affluent location but the company director is not interested in expensive products "Affordability makes sustainability democratic," explains Zack Newman, "There is no point selling sustainable timber products if only the rich can purchase them. We will continue to cater for all budgets."