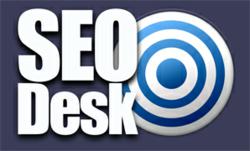 (PRWEB UK) 27 June 2013
Kezia Noble, the world renowned expert with respect to female dating advice for men, is proud to announce the release of her latest DVD set, Attraction To Seduction: The Formula. This new release promises to deliver the secrets of what women want and provide a step by step guide to attracting the attention of women and then how best to seduce them.
This set contains 3 DVDs aimed at taking men through the complete process of getting the attention of a girl through to making the women want the man and then how to keep a woman interested and excited in the bedroom. This DVD set contains explicit material but it is also a no holds barred guide that will help all men move from being the nice guy that gets continually placed in the friend-zone to be being the bad boy that all the women want to sleep with.
The DVD aims to provide as much insight about where men have been going wrong and what they should stop doing when talking to women. Being able to sidestep the errors that are commonly made can make all the difference in gaining success with women and this DVD promises to help viewers learn how to ditch the cheesy pick-up lines and the gimmicky tricks used by so many pick up artists.
The reputation of Kezia Noble as a world renowned expert on how to pick up women is well recognised by mainstream media in the UK and the US. This new DVD set is the follow up to her previous smash-hit DVD collection, The 10 Hook Lead System, and was created after feedback from countless clients who requested a step by step guide on how to attract women and then seduce them.
With Attraction To Seduction: The Formula, Kezia Noble has unlocked the secrets that women have been keeping from men for years.
About Kezia Noble:
Kezia Noble is regarded as the number one female pick up expert for men and is the professional the mainstream media turns to for dating advice. In 2011, Kezia achieved great success with The 10 Hook Lead System DVD and travels the world providing classes, tutorials and seminars advising men on how to meet, attract and seduce women.