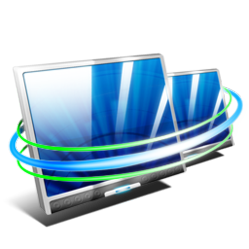 Listening to our community, and making sure that we're giving them practical tools that they can use to do more with less, has always been our focus.
Montreal, Quebec (PRWEB) June 27, 2013
Fresh on the heels of a successful exhibit at Microsoft's TechEd conference in New Orleans, Canadian-based enterprise software solution firm Devolutions announced today the release of Remote Desktop Manager 8.3.
Remote Desktop Manager (RDM) is a secure, all-in-one management platform used by more than 200,000 IT pros and teams in over 90 countries to centralize their remote connections, passwords and credentials. The latest version, 8.3, is already the third RDM release from Devolutions this year, and features more than 80 improvements and enhancements including:

Support for new data source types (SFTP, FTPS, MariaDB)
Improved user interface (Google map and cell phone field in contact, simplified application password management)
New Italian language option
Secret Server Windows authentication support
Improved import connection framework (support for Royal TSX and Terminals 3.0 file types)
…and much more!
"We'd been hard at work developing RDM 8.3 for several weeks, but decided to hold off on releasing it until after we had a chance to meet members of our global community at Microsoft's TechEd earlier this month," commented Devolutions' CEO and founder David Hervieux. "And that turned out to be the right decision, because just as we'd hoped, we received some great suggestions that we integrated into the release. Listening to our community, and making sure that we're giving them practical tools that they can use to do more with less, has always been our focus. We hope that we've delivered on that promise this time, and look forward to making RDM 9 even better!"
IT Pros, network administrators, project managers and others can download a free 30-day trial version of RDM 8.3 at http://remotedesktopmanager.com . After the trial, users can continue using the no-cost Standard Edition, or upgrade to the enhanced Enterprise Edition for a nominal licensing fee.
For more information or media inquiries, contact Maxime Trottier, Marketing Director, at (450) 935-0608 or mtrottier(at)devolutions(dot)net.
About Devolutions
Established in 2004, Devolutions is a Canadian-based company located near Montreal, Quebec. The firm currently has over 200,000 users in more than 90 countries. The firm's mission is to develop innovative enterprise software that helps users cost-effectively, simply and effectively achieve their network management, password management, credentials management and security goals. The firm is also committed to providing exceptional technical support, ensuring an excellent user experience that exceeds expectations, and delivering high performance with superior quality. The firm's current roster of solutions includes Remote Desktop Manager, Password Vault Manager, Remote Desktop Manager Online and Remote Desktop Manager Server.
Learn more at http://devolutions.net