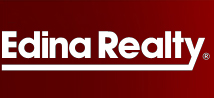 I'm excited to see how many buyers take a look at this great opportunity.
Eagan, MN (PRWEB) June 26, 2013
Edina Realty's Kris Lindahl, an experienced Eagan real estate agent, just listed a townhome for sale at 4204 Meghan Lane, Eagan, MN 55122. The home features two bedrooms, two bathrooms, a one-car garage, and over 1000 square feet of living space. "Eagan is a great place to live if you're just starting a family or just relocating," Lindahl said, and continued, "I'm excited to see how many buyers take a look at this great opportunity." The home is listed for $106,000.
The home also features a large master bedroom, a breakfast bar in the updated kitchen, and a long driveway for extra parking spots. The home is located conveniently close to Highway 77 and 35E and is very close to the Minnesota Zoo. "With all of the features and amenities this one has I have a feeling it will sell fast," Lindahl said. Other townhomes just like this one are available through Kris Lindahl.
Lindahl's combined use of the internet and state-of-the-art technology has made him one of the most sought out agents in the state. "I create the most reliable resources for both buyers and sellers to ensure a healthy, trustworthy real estate market," Lindahl said. Lindahl has created several websites including the Minnesota Equity Calculator, the Minnesota Buyer Search website, and the Minnesota Short Sale Calculator.
Call Kris and his team now for more information on this listing or to list your home at (763) 280-8498 and visit the Kris Lindahl website.