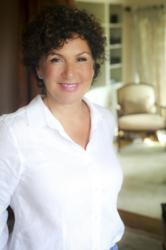 With so much competition today, effective marketing is more important than ever before.
Boston, MA (PRWEB) June 26, 2013
Experts, entrepreneurs, authors and other business professionals who want to "market like the big boys" and yet need to make their limited funds go as far as possible, can now get the practical, proven and little-known tips they need in PR expert Robin Samora's latest article "8 Tips for Marketing on a Shoestring Budget."
"With so much competition today, effective marketing is more important than ever before," commented Robin Samora, the principal and founder of Boston-based PR firm Robin Samora Inc. "And yet without big budgets, how can small and mid-sized businesses compete? My latest article answers this in a quick, clear and easy-to-read way."
Samora's 8 little-known tips for marketing on a shoestring budget are:
1. Share Knowledge: Offer an initial consultation that provides meaningful value, and explains how clients will solve their problems and achieve their goals. The time investment can be as minimal as 15 minutes, and this can be done over the phone, via Skype (web cam), or in person if it's practical to do so.
2. Stay in Touch: Quick emails, hand-written birthday cards, or low-key yet thoughtful gifts are all excellent – and virtually cost-free – ways to stay on the radar screen.
3. Target Messages: Aim all messages to customers and prospects via email, blogs, video, invoices, brochures, newsletters, premiums, signage, etc. Post on social media as frequently as possible and share information.
4. Build a Referral Base: Always send a small thank you gesture (e.g. a gift certificate) to referral partners. Also, never shy away from asking for referrals – just ensure that it's done in a polite and clear way, and reciprocate the gesture.
5. Send Updates: Twice a year, write a personalized letter to clients and share a "State of the Union" that includes what projects and community initiatives you're involved in. Also remember to thank everyone who has helped make the achievements possible, and single out inspirational role models.
6. Invite Clients to Speaking Events: This is a great way to impress clients with your expertise. If invitees can't make it, send a video, press link or a follow-up article that summarizes the presentation.
7. Get Mentioned: Hire a PR, social media assistant or office admin to respond to online media requests such as HARO ("Help a Reporter Out") or Profnet. Also set up a Google Alert to track mentions and publicity.
8. Get Published: Promote articles and post links on the web and social media. Include hard copies in a press kit (and a digital version) in an online media room. Also consider paper-clipping a business card in places that might seem out of the ordinary, but that are frequented by target audiences.
Added Samora: "Above all else, there's one thing to always remember: you're the spokesperson for your brand. And that means your priority is to get `out there' and make an impression. You never know what relationship will blossom and turn into your next – and possibly greatest – business success story."
The complete version of Samora's new article "8 Tips for Marketing on a Shoestring Budget," which includes an expanded discussion of each of the above-noted tips, is available at: http://www.robinsamorainc.com/2013/06/8-tips-for-marketing-on-a-shoestring/
For more information or media inquiries, contact Robin Samora at (617) 921-3448 or Robin(at)RobinSamoraInc(dot)com.
About Robin Samora Inc.
Telling a story is personal. Sharing it is an art. Technology makes it global. Robin Samora Inc., a Boston based PR, branding and promotions firm blends all three to take its clients' businesses and brands to the next level. With clients like Comcast, WBZ-TV and Blue Man Group, and a roster of authors, entrepreneurs and experts nationwide, the firm prides itself on being a "Promotional GPS" that takes its clients' brands where they want to go to be seen, heard, engaged and remembered. With over two decades of experience, the firm is as comfortable on major media highways as it is on out-of-the-way niche back roads.
Learn more at http://www.RobinSamoraInc.com.