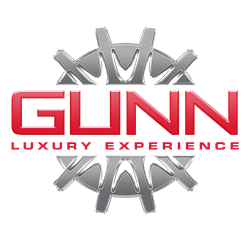 San Antonio, Texas (PRWEB) June 27, 2013
Move over Hollywood, you aren't the only one who can throw a stunning premiere party.
Gunn Infiniti located in San Antonio Texas pulled out all the stops last week when it hosted a red-carpet gala to celebrate the launch of Infiniti's newest sports sedan, the Q50.
The new sports sedan has replaced the popular G-37 series in both name and overall design. Many of these changes were taken from the previous "essence concept" that was introduced by Infiniti in 2009 as part of their 25th anniversary. The model showed that sleek and sexy lines could also exude strength and panache. The Q50 has plenty of these in abundance. It offers a driving experience that will alter everyone's perception about what a luxury sports sedan can be.
In anticipation of the new model arriving in showrooms later this Fall, Gunn Infiniti sought out current owners and aficionados of the award winning brand and invited them to take a closer look for themselves. 120 guests were treated to an amazing evening where the Q50 was the star of the show.
Gunn prepared a memorable evening with the help of local food and wine experts at Culinaria. Famed vintner Becker Vineyards was also in attendance with their award winning wines. Guests were delighted. There was food from local favorites, Citrus on the River Walk, Boiler House and Kirby's Steakhouse.
Gunn Infiniti added to the excitement of the evening by announcing a drawing for a weekend prize package. One lucky guest won a weekend getaway package that included the use of a new Q50 and a $500 dollar gift card donated by The Shops at La Cantera.
Gunn was extremely pleased to announce that it had taken six pre-orders for the brand-new 2014 Infiniti Q50 sedan by night's end.
Gunn Infiniti serves all of San Antonio, Austin and Corpus Christi. Gunn Automotive Group was founded in 1955, and has been family owned and operated ever since. It is considered one of the top 100 automotive dealer groups in the nation. Gunn Infiniti is proud to be included in this amazing family and community enterprise. Known throughout the local area and beyond for their "One Simple Price" business model, the company continues to enjoy success. Gunn Infiniti is located at 12150 IH 10 West, San Antonio, TX 78230. You can reach them anytime for more information about this amazing vehicle at: 888-973-0828