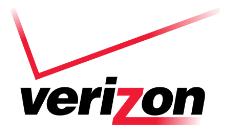 At Verizon Wireless we embrace diversity in our future business leaders as solid business practice. We are proud to support the work of the Center for Hispanic Leadership in Houston.
Houston, TX (PRWEB) June 26, 2013
An exclusive Center for Hispanic Leadership (CHL) workshop featuring the Center's flagship curriculum, Discover Your Hispanic Leadership Impact and Influence, will be held at Rice University's Jones Graduate School of Business July 30-31. That curriculum has successfully helped thousands of Latino students and professionals to accelerate their advancement in the workplace.
"At Verizon Wireless we embrace diversity in our future business leaders as solid business practice," said Krista Bourne – President of the Houston/Gulf Coast Region for Verizon Wireless. "We are proud to support the work of the Center for Hispanic Leadership in Houston."
According to the U.S. Department of Labor, by 2018 Hispanics will comprise 18% of the labor force. With such fast growth, universities and companies will need to better prepare Hispanics with culturally-relevant education and training in order to increase the talent pipeline of Hispanic employees. "We are delighted that Verizon is leading by example to support the development and advancement of Hispanic professionals," says Glenn Llopis, CHL Founder, business consultant, and author, who will lead the Verizon Wireless-sponsored workshop in July. "Verizon's leadership is critically important during a time where companies are eager to embrace cross-cultural pollination in the workplace as a result of the rapid demographic shift in America. At CHL, we believe that culturally-relevant training is an imperative for Hispanic professionals to most authentically and effectively improve their performance and overall impact in their careers."
With corporations like Verizon taking the lead on supporting culturally-relevant training for U.S. Hispanics, Hispanics can begin to win the battle between assimilation and authenticity and fully enable their true workplace performance capabilities, skillsets, and aptitude for advancement. Whether in academia or in corporate America, CHL research concludes that Hispanics are eager to embrace their cultural values as a means to unveil their full potential. Additionally, Hispanics are also extremely interested in learning how to educate their non-Hispanic colleagues about their Hispanic culture and how it shapes their personal and professional identity. CHL research also indicates Hispanics are seeking to discover their full potential in the workplace by embracing their cultural values as a source of strength that employers have not historically viewed as a value-added enabler of higher levels of workplace performance and success.
At the CHL workshop, which will provide 16 hours of in-person instruction, participants will learn how to harness their cultural values as to enable the most natural skills and characteristics that allow Hispanics to strengthen their leadership capabilities that serve to advance one's career. "It's now time for Hispanic professionals to discover their unique talents more rapidly. The marketplace demands it," says Llopis. "CHL has shown through its proven 'Hispanic cultural-characteristics framework' that when Hispanics begin to fully leverage the strengths derived from their cultural values, they ultimately become more successful because they enable the natural ways they think, act, and innovate."
Upon completion of the workshop program, participants will be given exclusive access to CHL's online Hispanic Leadership Academy (HLA) to receive CHL Level-1 Certification – further equipping them with the tools to become more effective leaders both professionally and personally. Says CHL Director of Client Relations, Annette Prieto-Llopis, "We are grateful for Verizon's support and genuine interest in the development of Hispanic leaders. Their sponsorship allows us to offer continuing executive education after the workshop through our online interactive video-based training HLA platform."
For more information about attending the workshop, please contact Annette Prieto-Llopis at aprieto@centerforhispanicleadership.com or 949-387-2609.
CHL Two-Day Workshop Program at Rice University's Jones Graduate School of Business
When: July 30 - 31, 2013 from 8:00 a.m. – 5:30 p.m.
Where: McNair Hall, 6100 Main Street, Houston, Texas 77005 • Room: 126
Price: $2,500 per participant
Workshop Materials Include: books, self-evaluation, assessments and HLA online training for 6 months.
Enrollment is open through July 15, 2013.
About Verizon Wireless
Verizon Wireless operates the nation's largest 4G LTE network and largest, most reliable 3G network. The company serves 98.2 million retail customers, including 92.5 million retail postpaid customers. Headquartered in Basking Ridge, N.J., with more than 73,000 employees nationwide, Verizon Wireless is a joint venture of Verizon Communications (NYSE, NASDAQ: VZ) and Vodafone (LSE, NASDAQ: VOD). For more information, visit http://www.verizonwireless.com. To preview and request broadcast-quality video footage and high-resolution stills of Verizon Wireless operations, log on to the Verizon Wireless Multimedia Library at http://www.verizonwireless.com/multimedia.
About Center for Hispanic Leadership
CHL is a nationally recognized consulting and training organization focused on issues regarding Hispanic growth strategies and has been featured in trade publications and online magazines as well as nationally syndicated television and radio shows. CHL product and service offerings to business owners, universities and Fortune 500 clients deliver leadership development, career advancement, marketing to Hispanic consumers, diversity management, and entrepreneurship. CHL's extensive library of culturally-relevant content includes published books, eBooks, whitepapers, blogs, and its breakthrough online training platform Hispanic Leadership Academy (HLA). The first of its kind, HLA, provides an interactive, video-based training and certification platform with curriculum specifically designed for and about Hispanic business owners and employees, as well as companies focused on reaching the Hispanic market.