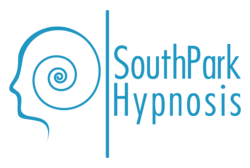 Charlotte, NC (PRWEB) June 25, 2013
Thanks to the worldwide reach of the Internet, SouthPark Hypnosis now provides hypnotherapy services to clients across the globe.
"Technology has become an essential part of our lives," comments Verena Martin, CCHT, SouthPark Hypnosis founder and consulting hypnotist. "The Internet can be remarkably helpful in personal growth work, especially hypnotherapy."
While it may seem like an unconventional hypnotherapy tool, online video conferencing has proven to be an effective, convenient and confidential alternative to face-to-face hypnosis sessions. Thanks in particular to Skype, which is exceptionally easy to use, Martin works with clients who are otherwise unable to visit with her in person.
"Thanks to Skype, I am able to work with clients who are home-bound, based outside the United States, or otherwise prefer to work online," adds Martin. "In addition to my clients in the Charlotte area, I am now working with clients throughout the United States and even abroad – in countries like Qatar."
Because all Skype-to-Skype voice, video and instant message conversations are encrypted, clients can be reassured that their privacy is protected.
For new clients interested in working with Martin "virtually," SouthPark Hypnosis offers a complimentary 30-minute introductory session to meet and test Skype.
During the coming months, SouthPark Hypnosis will debut several new and exciting programs – so stay tuned! Interested in learning more? Please contact Verena Martin at (704) 550-1201, email verena(at)southparkhypnosis(dot)com or visit http://www.SouthParkHypnosis.com.
About SouthPark Hypnosis
SouthPark Hypnosis Center LLC is conveniently located in the greater South Park area in Charlotte, N.C. Verena Martin, consulting hypnotist and SouthPark Hypnosis' founder, provides hypnosis services to adults and children for a variety of issues. Areas of specialties include: anxiety and stress management, fears and phobias, and hypnosis for children. SouthPark Hypnosis does not offer medical nor psychological services, but strictly hypnosis and education for self-improvement and personal development.
Sign up for Martin's blog at http://www.SouthParkHypnosis.com, and stay connected with SouthPark Hypnosis via Pinterest, http://pinterest.com/sphypnosis; Twitter, @SPHypnosis; Facebook, http://www.facebook.com/southparkhypnosis; and LinkedIn, http://www.linkedin.com/in/southparkhypnosis.