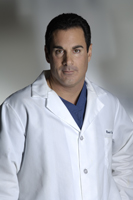 We know that family comes first, but it's important for mommies to feel as good about themselves as they do about their growing families.
New York, NY (PRWEB) June 27, 2013
Summertime means barbecues, beaches and bikinis for some. For others, namely moms, it means swimmies, sun block and surgery? The American Society of Plastic Surgeons reported a rise in plastic surgery among women of child-bearing age. In 2009, over 325,000 mommy jobs were performed on women ages 20 to 39. The "Mommy Makeover" is one of the most popular procedures being performed right now and with good reason. Double-board certified plastic surgeon Dr. Michael Fiorillo explains why.
"Following childbirth and breastfeeding, a woman can begin to see some unwelcome changes in her body," says the New York, and New Jersey-based doctor. These changes can include loose abdominal skin, flabbiness and sagging or altered breasts. A mommy makeover can address all of those issues in either one, or a series of procedures designed to help women who have had children look and feel her best.
Dr. Fiorillo explains that each Mommy Makeover is tailored to the individual's specific needs. Common procedures include tummy tuck surgery, breast reduction, breast lift, breast augmentation and liposuction, but any combination can be customized to bring a new mom closer to her pre-baby body.
The doctor does suggest that women should wait until they are finished having children before deciding to have a Mommy Makeover, as most of the restorative surgery results could be diminished after another pregnancy. Also, breast reduction surgery can interfere with breast feeding in the future. Dr. Fiorillo can work with your current needs, your future goals and your budget to ensure that being a mom feels as good on the outside as it does on the inside.
The doctor demonstrates complete understanding for all consequences of motherhood, "We know that family comes first, but it's important for mommies to feel as good about themselves as they do about their growing families."
To learn more about any of the Mommy Makeover options, contact Dr. Fiorillo directly at 866-537-0954 or visit the practice's website at http://www.drfiorillo.com. We look forward to meeting you in person and working together to achieve your cosmetic goals."
About Dr. Fiorillo
Dr. Fiorillo, a board-certified plastic surgeon in New Jersey and New York City, is highly respected and well-known. He frequently appears in the national media as an expert opinion in this popular field, including appearances as a breast specialist on "The Real Housewives of New Jersey."
Board-certified in Plastic and Reconstructive Surgery, Dr. Fiorillo graduated with his medical degree at the top of his class at Chicago Medical School and completed residency training in general surgery at Staten Island University Hospital. He also completed a fellowship in plastic surgery at the University of Medicine and Dentistry of New Jersey.
In 2004, Dr. Fiorillo opened an outpatient surgical facility where he performs most of his plastic surgery procedures, providing comfort and convenience for his patients. Dr. Fiorillo has offices in New York and New Jersey and can be reached at 866-537-0954 or http://www.drfiorillo.com/.