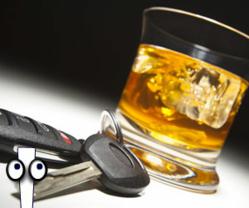 (PRWEB) June 26, 2013
Driving under the influence of alcohol or drugs places drivers in a whole other risk category for which they pay dearly. Aside from the high costs of auto coverage in general, drivers with DUIs can still reduce their rates to a certain extent provided they're willing to shop around a bit.
Auto Insurance Requirements in Canada
While private insurance companies must apply to their local government to invoke rate increases, as of 2013, the governing Liberal parliament continues to approve a great many of these applications in spite of their promise to reduce rates. Considering private insurers exist in all of Canada's 10 provinces, these practices appear to run counter to the government's objectives.
Canada's government-run insurance program provides for drivers' mandatory insurance coverage requirements, while both government and private insurers offer any additional coverages drivers may need. Depending on the type of car a person drives,drivers with DUIs are looking at some pretty steep insurance costs if the present trend in premium rates continues.
DUIs - Immediate Costs
According to the Canadian Underwriter news site, the average premium rate for drivers in Ontario ranges around $1,553 as of 2013. Accumulated claims costs paid out by insurers ultimately drive these rates.
As anyone who's gotten a DUI well knows, this type of offense automatically wipes out a person's insurance coverage altogether. This means any costs for damages or injuries caused during a DUI incident come out of the driver's pocket. When it comes time to shop around for a new insurance provider, drivers with DUIs will no doubt have a tough time finding affordable coverage rates.
Insurability
DUI offenses result in an automatic suspension of driving privileges as well as the driver's car being towed. Considering the costs involved with damages and repairs, if an injured party sues for bodily injury or property damage, this type of scenario can pretty much ruin a person financially.
Since insurance companies base premium rates according to risk levels, drivers with DUIs easily pay twice as much in premiums than other drivers. For the first year after a DUI offense, it's not uncommon to pay double or even triple the average rate amount. Ultimately, high rate costs will continue from anywhere from six to 10 years after a DUI offense. From a big picture perspective, this amounts to thousands of dollars worth of insurance costs.
Coverage Options
As insurer claims costs tend to drive auto insurance rates, drivers living in Ontario will inevitably pay more for insurance coverage than those living in Alberta and Atlantic Canada. Likewise, claims costs also vary from insurer to insurer so drivers with DUIs would do well to shop around for the very best rates they can find.
High risk car insurers specifically cater to drivers who are unable to obtain coverage from traditional insurance companies. While this does make it a bit easier get coverage, these insurers also offer different coverages and rate plans. Fortunately, many insurance companies host price comparison tools on their websites. By comparing different quotes online, drivers have a better chance of finding the most affordable rates to meet their coverage needs.
About VehicleInsuranceCanada.ca
VehicleInsuranceCanada.ca is a Canadian website dedicated to sharing insurance information and helping Canadians save money from their auto insurance.