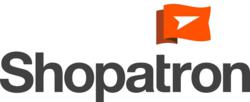 "Shopatron gives us the best tools to reach our online customers, while preserving valuable relationships with our retailers and further expanding our dealer base."
(PRWEB) June 26, 2013
TRX Cymbal Co., a manufacturer of genuine Turkish cymbals and an official sponsor of the Vans Warped Tour, just launched its first online store with Shopatron. The partnership with Shopatron allows TRX to incorporate its dealers into the online fulfillment process, driving online sales and allowing TRX to attract new retail partners, while building tighter relationships with existing retailers.
In order to meet the demands of today's progressive drummers, TRX, and its new CRX line aimed at younger drummers, blends state-of-the-art designs with traditional materials and manufacturing methods to provide the highest-quality sound. Now, with its new online store, TRX will also meet the demands of today's consumers by leveraging Shopatron for advanced omni-channel fulfillment capabilities such as ship-from-store and in-store pickup. This is made possible by the patented Shopatron Order Exchange, which allows manufacturers to pass online orders to retailers for delivery to the consumer. This boosts retailer sales, while, at the same time, encouraging them to stock more products in their store to receive online orders.
"We chose Shopatron because it is the only eCommerce solution that allows us to simultaneously satisfy our online customers as well as our retailers," said David Levine, founder and owner of TRX. "Shopatron gives us the best tools to reach our online customers, while preserving valuable relationships with our retailers and further expanding our dealer base. Even though Shopatron's interface is incredibly powerful and sophisticated, we were able to set up our online store in just a few weeks and create our first online sale in just a few days."
There are approximately 59 music brands working with Shopatron that partner with over 1,400 music dealers to fulfill orders through the Shopatron Order Exchange. In Q2 2013, Shopatron music brands saw a year-over-year same-store sales increase of approximately 11%.
"Maintaining strong partnerships with local music stores is still critically important for today's music brands," said Shopatron SVP of Marketing Mark Grondin. "But with the growing consumer demand for buying online, those brands are turning to Shopatron as the only solution that also allows them to keep both their shoppers and retailers happy."
To learn more about Shopatron, visit http://www.shopatron.com.
About TRX
TRX® Cymbal Co. is the first and only line of genuine, handcrafted Turkish cymbals specifically developed to provide the extreme tonal, performance, and appearance characteristics demanded by today's progressive drummers and drumming styles. Blending state-of-the-art designs with traditional Turkish materials and manufacturing methods, TRX cymbals offer contemporary players legendary Turkish quality, consistency, versatility, and variety while also giving them a full range of fresh, exciting, musically relevant sounds to choose from. The company's new CRX line features a wide selection of cymbal types, sizes, and models that have been developed especially for younger players and semi-pros.
About Shopatron
Shopatron is the world's leading provider of cloud-based, eCommerce order management solutions. Powered by our Shopatron Order Exchange, Shopatron Manufacturer allows branded manufacturers to seamlessly leverage the available inventory in every retail storefront and distribution center when fulfilling online orders. Shopatron makes it easy and affordable to deploy advanced capabilities like in-store pickup and ship-from-store, or a full turnkey eCommerce solution without major up-front costs. Shopatron enables over 1,000 manufacturers to unite their eCommerce programs with their physical retail channels, increasing sales, speeding inventory turns, and delivering a superior purchase experience to online shoppers.