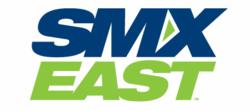 Redding, CT (PRWEB) June 26, 2013
The agenda has been posted for Search Marketing Expo - SMX East, featuring 60 sessions over three days, networking activities and keynote addresses. The agenda can be viewed here.
The SMX East conference takes place October 1-3 in New York City. The expo hall will be open October 1-2, and pre-conference workshops will be held Monday September 30.
The SMX agenda includes advanced, intermediate and beginner-level sessions on paid search advertising (SEM), search engine optimization (SEO), social media marketing, local and mobile marketing.
Conference attendees can customize their own program by selecting from sixty sessions including:

Penguin Proof Link Building
Pro-level Tips For Succeeding At Retargeting
Maximizing Your Sales Through Amazon & eBay
Leveraging Big Data In Search Marketing
Getting Mobile SEO Right – Because Now Google Really Cares
SMX East will also feature six workshops hosted by leading experts in internet and search engine marketing. Topics include SEO, Advanced Google AdWords, SEO for in-house marketers, international search, local search and social content distribution for SEO. Learn more about all of these workshops.
The conference is programmed by internet marketing authorities Danny Sullivan and Chris Sherman, the editorial team behind Marketing Land and Search Engine Land, the leading news blogs for internet and search engine marketers.
Conference attendees will also have the opportunity to learn about best-of-breed solutions from the market leaders in the SMX East Expo Hall. The Expo Hall is open noon to 6pm on October 1 and 10am to 4pm on October 2.
Lowest Rates Available Now.
Register online at smxeast.com or by phone at (877) 242-5242 between 9am-5pm ET. Those interested in attending must register by July 27 to qualify for Super Early Bird rates, the lowest available. All Access passes include conferences session, online and off-line networking activities, and essential conveniences like WiFi in session rooms and hot lunches.
About Search Marketing Expo – SMX East and Third Door Media
SMX East features sessions for those seeking advanced tactics or just starting out in search marketing, work on an in-house SEM team, hail from an agency, or own a business.
Third Door Media's mission is to empower internet and search marketing professionals by providing trusted content and community services they need to be successful. The company produces the global Search Marketing Expo conference series. SMX conferences include: SMX West (San Jose, CA), SMX East (New York City), SMX Advanced, SMX London, SMX Israel, SMX Munich, SMX Toronto, SMX Sydney, SMX Melbourne, SMX Paris, SMX Milan, SMX Stockholm and SMX Social Media Marketing (Las Vegas, NV).
Third Door Media publishes Search Engine Land and Marketing Land, which provide news, analysis and tutorials to help internet marketers do their jobs more effectively. The company also provides a full range of innovative marketing services including lead generation, content creation and licensing via its Digital Marketing Depot brand.
Third Door Media was recognized in 2011 and 2012 by Inc. Magazine as one of the fastest growing 5000 private companies in America.