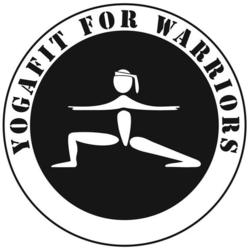 Los Angeles, CA (PRWEB) June 27, 2013
YogaFit, the world's largest instructional school for yoga is spreading awareness of PTSD and the proven positive effects meditation and yoga can have on it.
The YogaFit for Warriors program will help Yoga Teachers gain a deeper understanding of exactly how trauma gets stored in the body, and which yoga postures, breathing methods, and meditation practices are particularly effective at releasing physical and emotional trauma at the autonomic level.
Additionally, trainees will understand what Post Traumatic Stress Disorder and Traumatic Brain Injury is from a physical standpoint in the body, and why slower movement in a yoga class is important to activate the natural healing mechanism that can help to reset the nerve impulses and unresolved tension being held within the body and the brain. Fitness professionals will learn to develop a yoga class that helps students to free troubling emotions, persevering thought patterns, chronic somatic tension and hyper vigilance in military personnel, emergency responders, and others who suffer from emotional or physical trauma.
The YogaFit for Warriors program is taught in traditional studios as well as on military bases. Spouses of those in the military may receive financial assistance to take this program.
You can find more information of the YogaFit for Warriors program by visiting us here.