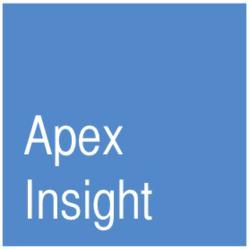 The study focuses on the eight leading European markets setting out market sizes and forecasts supported by extensive evidence
London (PRWEB UK) 27 June 2013
The study covers 30 countries across Europe but has a particular focus on eight of the largest markets: France, Germany, Italy, Netherlands, Poland, Spain, Sweden and UK, describing the structure and operation of each in detail. This includes identifying the main customers, probing the factors which are influencing their commissioning behaviour, describing the roles of the super-indies and local independents, benchmarking aspects of the markets and their performance and setting out a forecast supported by relevant evidence.
In addition to this, Apex Insight's research includes detailed profiles of the leading super-indies such as FremantleMedia, Endemol, All3Media, Banijay, Zodiak and Eyeworks. These set out their international networks, key shows, strategies, and rank them according to revenue. Estimates based on interviews with market experts are used to fill in gaps in publicly-available data.
A broad range of industry trends and their implications for the TV production market are explored. These include the impact of poor economic performance and austerity policies in much of Europe on industry finances, the growth of reality TV and other non-scripted genres, competition to traditional TV networks from pay-TV and other entertainment forms, the growth of deficit funding and the increasing importance of international distribution and exploitation of digital rights to enable productions to be financed.
The report is based on data from industry and company sources as well as discussions with those involved in the market. Findings are presented clearly and concisely in a report which makes extensive use of charts and tables to illuminate points and support conclusions.
It is intended for TV production companies themselves as well as private equity and other investors, banks, analysts, consultants, government / regulators and other parties with interests in the industry.
About Apex Insight
Apex Insight is an independent provider of research, analysis and advice covering business-to-business markets in the UK and Europe. The team has advised the management of, and investors in, media sector clients including the BBC, Endemol, Channel 4, Reed Elsevier and EMAP.