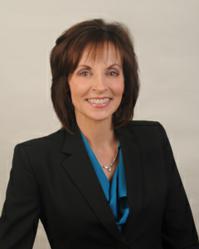 Newport Beach, CA (PRWEB) June 27, 2013
Hilton & Hyland are undoubtedly at the top of their field, and the best professionals know they have to be proactive to stay there and climb higher. That is why they chose to sit down with Debbie DeGrote from EXCELLEUM™ Coaching and Consulting. Debbie De Grote is known to seek out her client's strength and weaknesses and then helps to squeeze every drop of potential from those strengths. Visit Excelleum™ at http://excelleum.com.
During the meeting, Debbie presented a clear strategy to analyze pros and cons of the current state of business, identify the key sources of business and opportunities within their market place. She then moves on to the strengths and looks to extract an even higher income based on these already lucrative situations. Debbie isn't afraid to tackle the weaknesses either. In every company, there is something that gets avoided or procrastinated because no one wants to address it. Debbie helps her clients move past them and use them to increase the bottom line. After dissection, it's time for EXCELLEUM™ to put the puzzle together stronger and even more powerful than when she arrived. It's easy to see why Hilton & Hyland agreed to the meeting.
About Debbie De Grote:
Debbie De Grote is top producing sales person, veteran business coach, consultant and trainer. Debbie's story is unique and inspiring. She began her sales career at the age of 18 and sold her first house while in high school. Debbie then continued to expand her skills and growth in the sales industry. Building her business on her own…without the support of a team…Debbie sold 160 homes per year and closed over 3000 homes sold in her real estate sales career. Debbie was ranked the number 1 real estate agent in Los Angeles and Orange County, number 3 in the nation and top 10 in the world; and the story goes on.
With her sales success Debbie was constantly asked to coach, train and speak to guide other sales professionals to achieve their full potential. Debbie made the decision in 1997 to become a full time coach and business consultant. Since then she has coached some of the biggest names across multiple industries. Visit Excelleum™ at http://excelleum.com/.