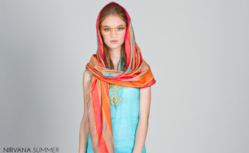 Our responsibility extends beyond that of our customers.
New York, New York (PRWEB) June 27, 2013
Dharma Eyewear Co. launched its flagship online store (http://www.dharmaco.com) this week and consumers are buzzing about its unique approach to online commerce.
Dharma offers an eclectic collection of Men and Women's eyewear designed in New York with both vintage-inspired and modern styles. Eyeglasses and sunglasses are offered with prescription and non-prescription shatterproof lenses that include anti-scratch and anti-glare coatings with 100% UVA/UVB protection.
The quality and selection of products are complimented by several key website features and business practices implemented by Dharma Eyewear Company.
Every Frame Processed in New York
Every frame is processed in Dharma Eyewear's state-of-the-art facility in New York by certified and board-licensed Opticians using the latest lens processing technology. "No frame is ever processed outside of our facility to ensure our customers' perfect vision," according to Dhruv Jagasia, Founder and CEO of Dharma Eyewear.
Home Try-On
To guarantee customers the best glasses based on their needs, you can choose up to 5 frames to try on at home for free, for 5 days. Free shipping is included both ways.
"Being able to get a feel for the glasses during daily activities, as well as getting the opinions of those who matter, can lead to both greater fulfillment and confidence when it comes to choosing the right frame. "
Magic Mirror
Dharmaco.com features Virtual Try-On technology for all of its products. "You can try-on the glasses that we have in our store without the need to ever leave your house." Using only your webcam and the "Magic Mirror" application, you have the ability to try on frames virtually. "In addition to our home try-on, we wanted our customers to be able to quickly and easily see themselves in all of our eyewear from virtually anywhere."
Transforming Lives Through the Gift of Vision
An important philosophy of Dharma Eyewear is the belief that everyone should be afforded the gift of sight. With every purchase on the website, a percentage of profits is donated to long time Dharma partner charity, Optometry Giving Sight. Optometry Giving Sight has a global infrastructure that funds programs around the world, providing vision care to those who cannot afford it. "Our responsibility extends beyond that of our customers."
In addition to the Free Home Try-On, customers can purchase products starting at only $99. With physical locations in Manhattan and Long Island, Dharma Eyewear hopes to continue to extend its unique blend of high quality designed products and innovative business model from coast to coast.