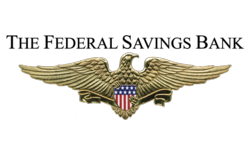 Chicago, IL (PRWEB) June 25, 2013
The Federal Savings Bank, an institution specialized in veteran loans, has been informing its veteran clients that concern over the availability of key benefits to veterans living in rural areas has prompted some lawmakers to re-evaluate relevant legislation.
The Marine Times reported recently that the Senate Appropriations Committee has initiated an assessment of outpatient clinics operated by the Veterans Affairs Department in addition to introducing a second amendment that would bring greater access to care to veterans in rural areas.
According to Senator Tom Udall, a Democrat from New Mexico, the electronic filing system - heralded by the VA as the solution to its back log woes - may be difficult for veterans in rural areas who do not have high-speed Internet access. He encouraged the collaboration with local and state officials arrive at a solution that would accommodate these veterans.
The second amendment calls for a comprehensive assessment of outpatient facilities utilized by veterans who live too far from the nearest veterans' hospital. Many of these facilities are at or over capacity and require expansions in order to comply with the Americans with Disabilities Act. These amendment were added to the Military Construction and Veterans Appropriations Act that sets aside $55.6 billion for medical care appropriations during 2015 in addition to the $147.8 billion for the VA's 2014 expenses.
Despite the creation of a grant program more than three years ago regarding transportation costs for veterans in rural areas, there has not been a single payment. Udall's amendments would call for grants to be provided to various agencies in that vein, as well prioritizing health care in these regions.
A similar push for more care
Representative Ron Barber, a Democrat from Arizona, is also trying to expand healthcare options for veterans. Instead of assessing local facilities and covering transportation costs, Barber wants to expand a veteran's ability to access and utilize private health care facilities, as reported by The Nave Times.
"I'm working to make it as easy as possible for them to receive the care they need and have earned, without excessive waits or travel," Barber said in a statement.
While the VA already has numerous partnerships with private health care providers, Barber's proposal would essentially make the best interest of the patient the primary factor in determining the care provider.
Contact The Federal Savings Bank today at (877) 788-3520 if you are a veteran who lives in a rural area and needs assistance in securing a low rate mortgage or a high interest savings account.