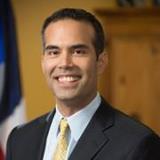 McKinney, TX (PRWEB) June 27, 2013
The McKinney Young Professionals (MYP) will showcase their Christmas in July toy drive and George P. Bush, Keynote Speaker, will discuss his campaign for Texas Land Commissioner and what it has taken to be a highly regarded young professional.
Bush has a wealth of knowledge and insight and has successfully co-founded Pennybacker Capital, which invests in and operates middle market multifamily, retail, office and industrial assets focusing on the four major Texas markets.
Bush has been involved with a variety of nonprofit organizations, ranging from leading a $30 million capital campaign for Big Brothers Big Sisters in North Texas to serving as chairman of the Dallas/Fort Worth Celebration of Reading, which raises $1 million annually for the Barbara Bush Foundation for Family Literacy.
Click here for a full biography on George P. Bush.
Lunch for MYP members is sponsored by First United Bank and Trust. During the luncheon, MYP will be collecting toys to donate to CASA (Court Appointed Special Advocates), a non-profit organization that advocates in the best interests of abused and neglected children involved in the court system.
Attendees are encouraged to bring one of the following items to the luncheon:
$10 or $20 Gift Cards to Walmart or Target
Art Supplies
Baby Toys
Barbies
Footballs, Basketballs, etc.
Lego Brand Toys
Family Movies
(Toys must be new and unwrapped)
Click here for a flyer with more information.
MYP members live and/or work in McKinney and are between the ages of 21 and 40. This group of diverse young professionals work together to showcase McKinney and build relationships with local community and business leaders, click here to learn more about MYP.
This event is open to the public, Member $25; Not-yet-member $35. For more information or to register for the event, visit McKinneyChamber.com
About the McKinney Chamber of Commerce
The McKinney Chamber of Commerce is an advocate for the McKinney business community and serves as the unified business voice of McKinney. The McKinney Chamber of Commerce is the fourth largest Chamber in the Metroplex and holds a four-star accreditation with the U.S. Chamber of Commerce. The Chamber proudly serves over 1,200 member businesses representing over 39,000 employees throughout the North Texas Region. With a rich heritage of leadership and collaboration, the Chamber works in concert with the City of McKinney, community partners and the corporate community to promote, advocate for and expand business. As publisher of McKinney Magazine, McKinneyOnline and McKinney Chamber.com, the McKinney Chamber markets the community's advantages as the foremost location for doing business.