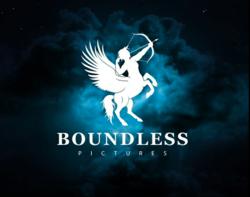 Los Angeles, CA (PRWEB) June 25, 2013
Coming off the successful sale of Wesley Snipes' GALLOWWALKERS at the 2013 Berlin European Film and Cannes Film Markets with VMI Worldwide as sales agent, Boundless Pictures' co-Founders and producing partners Courtney Lauren Penn and Brandon Burrows announced today that they have completed financing for their next endeavor: FOOLPROOF, a diamond-heist ensemble action-comedy based on an original screenplay by Clive Hopkins, writer of the Academy Award nominated live-action short movie HOLIDAY ROMANCE.
FOOLPROOF will be lensed in LA and is gearing up now for pre-production - casting will soon be underway.
In July, Boundless Pictures will be opening its newest office in Los Angeles. To be overseen by Burrows, the LA office will be production-focused; while the Greenwich office, headed by Penn, will be relocated to the New York and remain finance and development-driven.
"With GALLOWALKERS' August release by Lionsgate, and the financing of FOOLPROOF, it became essential and timely we open our LA-based office. With our goal to make two to three genre and story-driven films a year, it was about time we hung our shingle out West," said Boundless Pictures Founder Courtney Lauren Penn.
Boundless Pictures:
Founded in 2008 by Courtney Lauren Penn and Brandon Burrows, Boundless Pictures is a New York City and Los Angeles Production Company that develops, co-finances and produces independent film.