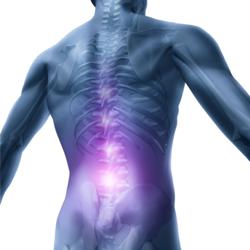 (PRWEB) June 25, 2013
Do you suffer from sciatica, herniated discs, or other painful back conditions? North American Spine is helping you with your important questions about laser back surgery.
On July 2nd, North American Spine will host a free webinar to show how the exclusive AccuraScope procedure works and how it can help treat conditions like bulging discs, pinched nerves, or spinal stenosis to name just a few.
The AccuraScope takes minimally invasive spine surgery to the next level by using a small tube, about the size of a coffee straw, to pinpoint, diagnose, and treat multiple causes of back pain.
The AccuraScope procedure is so simple, it often times can be done in just 30 minutes. Imagine, back pain vanishing in the time it takes to watch your favorite TV show.
The AccuraScope procedure treats the following conditions.
-Bulging disc
-Herniated disc
-Spinal stenosis
-Sciatica
-Annular tears
-Arthritis
-Scar tissue
Unlike open back surgery or other traditional types of minimally invasive spine surgeries, the AccuraScope procedure is a state-of the-art back pain treatment that requires just one three-millimeter incision. Most patients leave the procedure with only a small bandage and no stitches.
During the one-hour webinar, North American Spine will walk patients through how the AccuraScope works and show why this revolutionary procedure is able to reduce pain, restore mobility, and improve your health by treating your Facet disease, degenerative disc disease, or foraminal stenosis.
This special webinar will be held at 1 p.m. (est)-12 p.m. (cst) on July 2nd. To register and view it for free, click on the link below.
About North American Spine
North American Spine has partnered with leading spine surgery specialists to provide the most advanced procedures to treat neck and back pain. North American Spine pioneered the innovative AccuraScope® - a minimally invasive outpatient procedure that allows physicians to diagnose and treat multiple levels of the lumbar spine in as little at 30 minutes. To date, more than 8,000 AccuraScope procedures have been performed by board-certified physicians.
North American Spine is a privately-held company headquartered in Dallas, Texas with U.S. locations in Manhattan, Hackensack, Dallas, Houston, San Antonio and Phoenix.
To learn more about North American Spine, call (877) 474-2225 or visit northamericanspine.com.