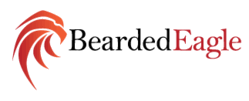 Regardless of our heritage, we are proud to be recognized as a minority business.
Arlington, Texas (PRWEB) June 25, 2013
BeardedEagle, a management consulting firm in the Dallas-Forth Worth area specializing in Agile training, coaching and team solutions, announces it has received certification as a minority-owned business with the North Central Texas Regional Certification Agency (NCTRCA). The NCTRCA provides assistance through education and counseling to applicants throughout the certification process in order to build a certified vendor pool for member entities.
According to the U.S. Census Bureau, the number of minority-owned businesses increased by 45.6 percent to 5.8 million between 2002 and 2007, more than twice the national rate of all U.S. businesses. In addition, the number of women-owned businesses increased 20.1 percent during the same period. The total number of U.S. businesses increased between 2002 and 2007 by 18 percent to 27.1 million.
"While we think of ourselves as a great management consulting company, regardless of our heritage, we are proud to be recognized as a minority business," says Devon Morris, EagleEye and founder of BeardedEagle. "The response from both the private and public sector has been astonishing."
The NCTRCA was established in 1989 when the nine founding members entered into an Interlocal Cooperation Agreement for the purpose of jointly providing certification and other related services for the Disadvantaged Business Enterprise, Minority and/or Woman-Owned Business Enterprise (D/M/WBE) of the participants. They ensure that D/M/WBE owners are afforded equal access and opportunity to compete for and secure contracts with its members entities.
About BeardedEagle
BeardedEagle is a management consulting firm that specializes in organizational change, team and leadership development using Scrum, Agile, Lean & Six Sigma. BeardedEagle partners with clients to design and then drive, strategies and solutions that make lasting and meaningful impact by applying Agile, Lean & Six Sigma techniques.
BeardedEagle is committed to delivering measurable results for their clients through executional excellence. Whether you need to tune up on practices or you are looking to perform an organizational transformation, BeardedEagle will be your partner for success. Find out more about us here.