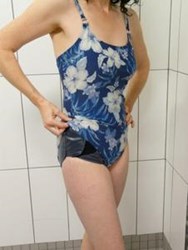 Avoid known irritants, especially before outdoor events where bathroom access may be limited.
Neenah, Wis. (PRWEB) June 26, 2013
Summertime means lighter weight clothing and an abundance of outdoor activities and events. For women managing incontinence, summer doesn't have to be stressful if they have the right supplies on hand, says Lynn Wilson, Founder of The CareGiver Partnership, a national retailer of incontinence products and other home health care supplies.
"One of our summertime challenges is staying hydrated without overworking the bladder. Drinking the right amount depends on an individual's health condition and severity of incontinence, so it should be discussed with her doctor," says Wilson.
"Second, if you experience bladder control problems, avoid known irritants, especially before outdoor events where bathroom access may be limited," Wilson adds. "Irritants may include alcohol, caffeine, sugar and artificial sweeteners, corn syrup, spicy foods, and acidic foods such as tomatoes and citrus."
In addition to following a few simple dietary rules, using the right incontinence products means women can wear summer fashions with confidence, according to Wilson. Here are a few product innovations that are popular choices among women managing incontinence:

To learn more about these or other products, visit The CareGiver Partnership home page and use our easy search bar or shop by category or brand. To access hundreds of free articles and more than 1,400 caregiver links, select "Resources" from the pink navigation bar.
The CareGiver Partnership is a national direct-to-consumer retailer of home healthcare products for incontinence, diabetes, nutrition support and more. In its sixth year of providing products and services that help caregivers and loved ones maintain personal dignity, the company also offers an online library of more than 1,200 family caregiver resources and personal service by experts in caregiving. Call 1-800-985-1353 or visit online at caregiverpartnership.com.