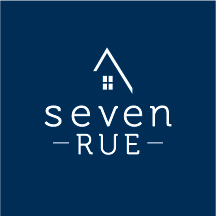 Seattle, WA (PRWEB) June 25, 2013
Seven Rue (http://www.sevenrue.com) announced today that it has launched a new residential listing service that will save home sellers in Seattle thousands of dollars on the sale of their home. The service helps sellers act as their own agent, giving them access to the Multiple Listing Service (MLS), professional photography services, high-end signage and a referral to a qualified attorney that can finalize purchase and sale agreements.
By using Seven Rue instead of using a traditional listing broker, Seven Rue customers can achieve the same results by doing some of the legwork themselves. Since home sellers typically pay 3% of the home sale price to a listing broker, the standard listing commission for a $500,000 home would be $15,000. With Seven Rue, the customer pays $1,700 for a limited listing and approximately $1,200 for an attorney, resulting in a savings of about $12,000.
According to the National Association of Realtors®, 90 percent of home buying searches take place on the Internet, meaning a well-designed and search-optimized listing can drive significant interest in a property. With Seven Rue's tools, it has never been easier for a home owner to attract buyers and negotiate a sale. And as the housing market rebounds, home owners want to maximize the equity they have built in their home.
"In this market, homes are receiving multiple offers and selling quickly, often within days of being listed," said Stephen O'Connor, Ph.D. and the Director of the Runstad Center for Real Estate Studies at the University of Washington. "And for some sellers, an enhanced service like Seven Rue is an attractive alternative to the conventional home sales process."
Within two business days of signing up for Seven Rue, a photographer will contact the seller to set up a convenient time to photograph the exterior and interior of the home. Customers receive 15 photos for use in the MLS and in flyers that can be developed from Seven Rue templates. On the date the seller chooses, the listing will be posted on the MLS and visible on all major real estate websites. Seven Rue provides and installs a high-end "For Sale" sign in the front yard, four Open House signs and a key box (if desired) to enable agents and prospects to tour the home. If the seller does not have an attorney, Seven Rue provides a referral service.
"We are thrilled to launch Seven Rue and provide customers the convenience, cost savings and control that comes from selling their house on their own terms," said Nowelle Knutson, Owner of Seven Rue. "With as much disruption in the online real estate industry from Zillow, Redfin and Trulia, the one element that has been missing has been giving the seller the ability to become his or her own agent. Seven Rue, has the potential to change the game in real estate forever."
About Seven Rue
Seven Rue (http://www.sevenrue.com) is a high value, low cost, do-it-yourself residential real estate selling solution. With a professional look and the highest level of customer service, Seven Rue offers a simple, one-price way to sell your home. The end result of using Seven Rue is that you save thousands that would have been spent paying for a traditional real estate broker to list your home.