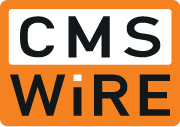 It's one of the most important steps you can take to understand how to better engage with the audiences you need to keep engaged. - Tjeerd Brenninkmeijer, CMO, Hippo
(PRWEB) June 26, 2013
CMSWire.com, a web magazine focused on customer experience management, social business and document management, is holding a Google Hangout to discuss the value of customer journey mapping and how to do it successfully.
Companies all over are jumping on Customer Journeys strategies in hopes that it will increase customer engagement and provide them with the support they are seeking. So, what is customer journey mapping and how does it differ between customers and/or organizations? Find out at this month's Google Hangout!
Join in on June 27th at 9 am PDT / 12 pm EDT / 1700 GMT as CMSWire facilitates this discussion on customer journeys.
These questions will shape the discussion:
1. The customer journey is not necessarily linear, but that's how many perceive or describe it. How are customer journeys best explained to clients/organization?
2. What are 3 critical steps/processes when mapping the customer journey?
3. What rules of thumb can be used when defining groupings of customers for journey mapping? 4. What is the best validation process for customer groups and journey maps?
5. What data sources inform customer journey maps?
6. Are customer journey maps static or do they evolve?
7. How does journey mapping differ between B2C and B2B organizations — what generalizations can be safely made?
8. Will big data and predictive analytics make journey mapping irrelevant? Will businesses be mapping customer journeys five years from now?
The CMSWire team has assembled a panel of experts who will be sharing field experiences.
The panelists include:

Mitch Lieberman, Managing Partner at DRI
Ian Truscott, VP of Product Marketing for SDL Content Management Technologies Division
Tjeerd Brenninkmeijer, CMO of Hippo
Brennan Carlson, Senior Vice President of Products & Strategy at Lyris
Hangout Participation Guidance
The Hangout will be live streaming on the Hangout Event Page on CMSWire's Google Plus account and CMSWire's YouTube page. Highlights will be Tweeted from the conversation live using the #cxmhangout hashtag on Twitter.
Feel free to post questions on any of these outlets for our panelists.
About CMSWire
The CMSWire.com web magazine, published by Simpler Media Group, Inc., focuses on customer experience management, social business and information management practices and tools. The publication was founded in 2003 and currently has more than 300,000 monthly readers.